Afghan evacuees to be resettled in Utica with the help of The Center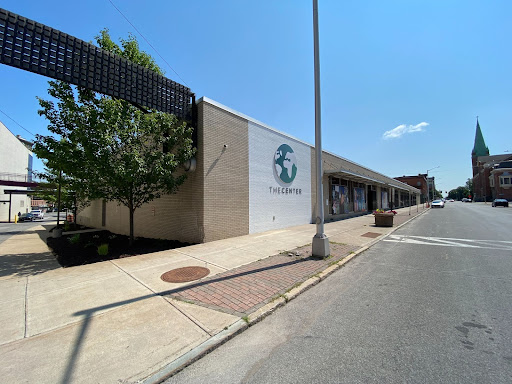 It is widely known that the city of Utica has been welcoming and inviting to anyone in its midst. There is no exception to that, following the traumas that caused many people from Afghanistan to flee and seek refuge elsewhere.
Shelly Callahan, executive director of The Center (formerly known as the Mohawk Valley Resource Center for Refugees), said refugee families who are currently being housed on military bases should be arriving between mid and late October, but that the timeline was still very up in the air.
"These people are coming out of a pretty traumatic experience, so we're hoping for Utica to be Utica," Callahan said. "Utica's always been welcoming and tolerant and we're hoping to give them as soft a landing as possible here. We have to respect what they've been through and help them to start a new life."
Deborah Wilson-Allam, executive director of the Office of International Education, said Utica College has long been a supporter of the community and has been very involved in the community.
"The college community has been very supportive of refugees and immigrants in the community, and many of our local students are either the children of previous immigrants or refugees who have settled in the area, or they themselves might have been born abroad in a refugee camp and moved here as babies or children," Wilson-Allam said.
Because of that, Wilson-Allam felt that it was appropriate for Utica College to do something and show support for the Afghan people who have been so helpful to American troops in Afghanistan.
"A longstanding commitment to immigrants and refugees is in the Utica College 'DNA' and we stand behind our local refugee resettlement center in welcoming this latest group from Afghanistan," said Robert Halliday, Senior Associate Provost, in a message sent out to the Utica College Community.
"As a result, I contacted The Center, with clearance from Robert Halliday and President Laura Casamento, and I told them that Utica College would like to provide support to the Afghan evacuees in any way we can," Wilson-Allam said.
The Center, which has a long history of resettling refugees, is currently in the beginning stages of finding housing for evacuee families. Unfortunately, after looking into the options, Utica College was unable to help in this area.
However, according to both Wilson-Allam and Halliday, Utica College has applied to host a threatened Afghan scholar through the Institute of International Education's Scholar Rescue Fund.
"Through the Institute of International Education, which we are an institutional member of, there is an option to participate in The Scholar Rescue Fund," Wilson-Allam said. "They have a list of scholars from all over the world who can't be where they are for safety reasons, and you can apply to host one. We have access to an amount of money to host scholars, and we have applied to host an Afghan scholar, who would be a scholar who would be otherwise in danger."
Utica College is still looking for further ways to support The Center in their endeavors to shelter refugees. The Center helps refugees in priceless ways – they find homes, furnish them and once they arrive will help them find jobs, help find schooling for children and help them find primary healthcare providers, amongst countless other things to help evacuees in their new lives.
They connect many of these families with volunteer sponsors – people who might be interested in sponsoring a family by spending time with them, or by helping them with English and helping them feel more at home in the community.
Anyone who would like to help The Center provide support to refugees, they can contact them directly or visit their website, thecenterutica.org, to learn more.