DEI book club looking for new members to join discussions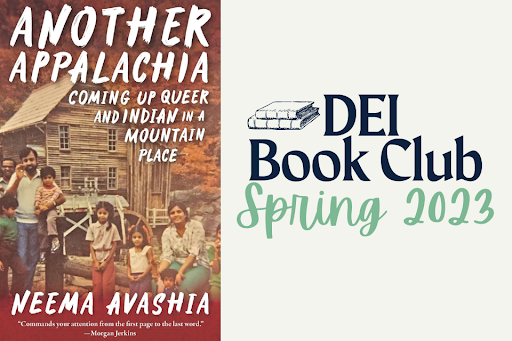 The Office of Division of Diversity, Equity and Inclusion holds a monthly book club, the DEI Book Club, which intends to host hard-hitting discussions.
The Book Club began in the Fall of 2021 and meets once a month during each semester from 3:30-4:30 pm. DEI Book Club members have the option to meet in the Willard Conference Room or via Zoom.
The group talks about the selected texts, as well as collaborates with the authors and other speakers to expand the conversations surrounding issues brought up by the books.
Each semester, DEI is provided with copies of each book to give to members and in addition to this, the library buys three copies of each book to lend out.
The club reached eight members, though there are usually about five.
According to Nina Nguyen, Project Manager, Senior Administrative Assistant and DEI Book Club co-host, newcomers are always welcome.
"Whether members have read some, all, or even none of the book, we still encourage joining the conversation," Nguyen said.
According to librarian and co-host of the book club, Sam Berry-Sullivan, the book club hopes to have participation that will expand the book discussions.
"I would particularly appreciate it if some English faculty and students would join to help us elevate the discussion of these texts," Berry-Sullivan said.
During the first half of the semester, the DEI Book Club read Angie Thomas' "On The Come Up," which is a young adult fiction book.
Currently, the club is reading Neema Avashia's "Another Appalachia: Coming Up Queer and Indian in a Mountain Place." The book is a blend between a memoir and creative nonfiction, in which Avashia analyzes her upbringing as an Indian Appalachian. In particular, she examines how her experiences as a queer woman operating in a world of Indian Appalachian stereotypes, as well as how these experiences influence her teaching as a public school teacher.
The club welcomes faculty, staff, students and alumni to the club.
"The idea is that there is a lot of turmoil in the world, and change cannot come without hard conversations," Berry-Sullivan said. "Being able to reference the book as the jumping off point for those discussions ideally takes away some of the vulnerability or fear of entering into those discussions."
The group analyzes a variety of texts from memoirs to fiction to essay collections. This is intentionally done so in order to appeal to a wide range of readers. Berry-Sullivan suggests that readers who weren't up to reading last semester's "Whipping Girl: A Transsexual Woman on Sexism and the Scapegoating of Femininity" may find themselves more inclined to join in on reading "On The Come Up," which also has a movie adaptation.
The final meeting will be Thursday, May 4 from 3:30 to 4:30 p.m. Students may sign up through the use of a Google form at the bottom of the Utica University events web page, or with the following link: https://www.utica.edu/events/2023-04-06/dei-book-club-meeting