Bombers spoil UC's conference opener
Anthony Cittadino
Staff Writer
The Utica College men's soccer team took on Ithaca College this past weekend for their first conference game of the season. Unfortunately it did not go the Pioneers' way as they lost to the Bombers 4-0.
UC felt confident traveling to Ithaca after two big victories against Cazenovia College and Wells College last week. They were looking to improve their record to 4-4 and felt confident going into this game. However, the defeat dropped the Pioneers to 3-5.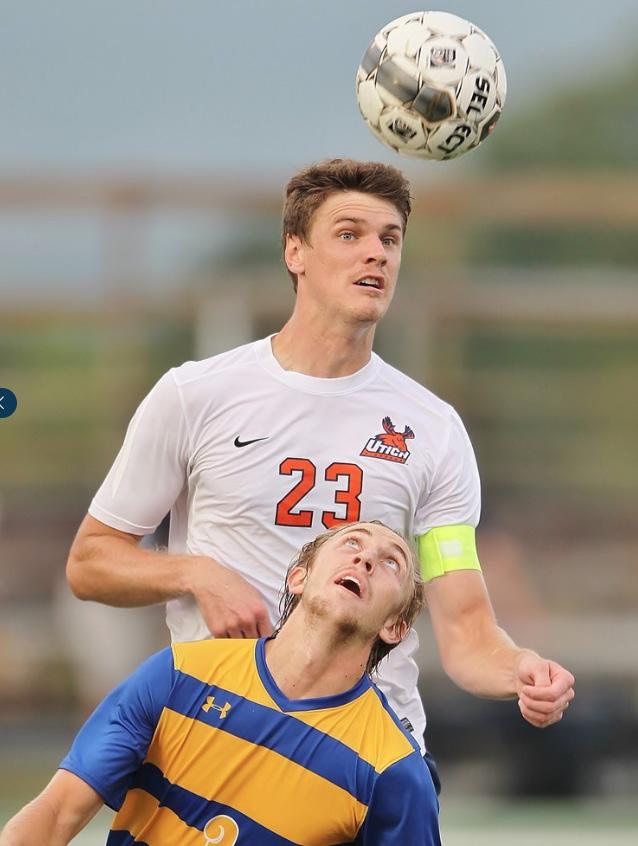 "I feel good about where our team is at heading into Saturday's match," head coach Brian Marcantonio said. "We're in a great position going forward if we can get the result. If not, it's going to be a real grind from here out."
The men's soccer team has not lost their conference opener since the 2012 season. This marks the Bombers' first victory of the season improving to 1-3-1. This also is the third victory in a row Ithaca has against the Pioneers.
The Bombers started the scoring off early in the second minute with a goal from junior Sean Forward for his first goal of the year. It was the only goal scored in the first half. There were some major penalties limiting UC's effectiveness. In the 37th minute, junior Evan Baily was given a red card leaving the Pioneers a man down for the entire second half.
Ithaca took full advantage of the opportunity by adding another goal nine minutes later in the half by Brandon Thompson, assisted by freshman Jose Contreras. The Pioneers were looking to stick to the same game plan that has been working for them the last couple of games.
"Similar game plan, with a couple minor tweaks specific to the opponent," Marcantonio said. "A majority of the starters will stay the same, but we've actually plugged a few new guys in each of the last three games and for the most part all of them have done well."
This could have been an effective strategy with full strength on the field. The Bombers tacked on two more goals seal the victory. Pioneer keeper Matthew Milograno played all 90 minutes with four saves, but with eight shots on goal, it was too much to handle for him.
The conference opener did not go the Pioneers' way; although it was the first game of many for UC, the conference wins are what matter to the team the most.
"I think the one thing is that these are the matches that really matter if you want to make a run in the postseason, so you're a little less likely to experiment," Marcantonio said. "The intensity certainly ratchets up a notch for these matches."
The Pioneers will look to get their first conference win Saturday at home against Nazareth College. Kickoff is scheduled for 4 p.m.