Utica College Receives STEM Grant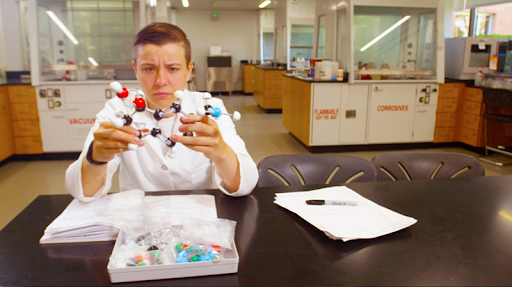 Late last month Utica College was awarded a $650,000 grant designated for STEM scholarships, which holds the possibility of relieving financial woes that students and their families may be facing, especially during the COVID-19 pandemic. 
This is the second STEM grant announced for the college this year. It is designed for high-achieving, low-income students who are studying any of the numerous fields encapsulated within the STEM curriculum. The grant will be divided between 14 students and will cover four years of tuition as they work to receive their bachelor's degree in their respective fields.
"The grant provides $7,000 per year in all four years while the students are working on their bachelor's," Senior Vice President for Student Life and Enrollment Management Jeffrey Gates said. "While this program will impact a small number of students, this was intentional. Because the program ultimately seeks to graduate all students on time and from a STEM program, a key component of the grant was the development of a series of cohort-building activities."
While this grant is only designed to benefit STEM students, the college has implemented the Scholarship Portal, designed for all students to easily take advantage of the hundreds of scholarships that UC offers. 
"We often heard that students didn't know about the scholarships offered by the college," Gates said. "What the platform allows is for these characteristics to be matched with data that's already in the system so that students do not have to input this information. The second part is that the system, once it matches an award, allows the student to send a thank you note to the donor, which is always a nice gesture." 
With scholarships that can be applied for at the touch of a button, students on campus are starting to see the importance and value of monetary gestures that can be used to lighten the weight of tuition bills. 
"I think the new process for applying for many scholarships all at once has helped many students strive for financial assistance and I think that it's the way it should have always been," said Leah Scalise, a senior. "It allows the student as well as their family to feel more comfortable and confident financially for the academic year."
Students may apply for scholarships by completing the necessary information needed in the Scholarship Portal.
"We award a generous amount of financial aid," Gates said. "Since 2015, when we announced our tuition reset, average student debt has decreased by more than 30 percent. However, I always encourage students to reach outside of the college for additional aid that can be used to cover college expenses."