Zoom: The New Face of Classrooms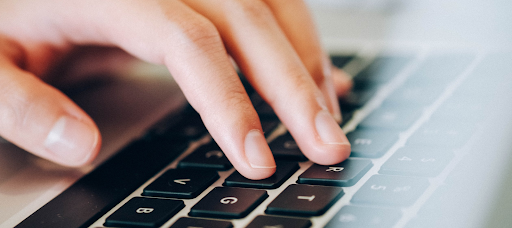 While schools have made attempts to limit the number of students in class, per coronavirus restrictions, Zoom has replaced the traditional classroom setting for millions of students around the world. 
Zoom, a popular video and audio conferencing platform, has changed the way teachers conduct class, as well as how students absorb information. 
About one month into the new form of teaching, some Utica College professors are finding it challenging to modify their teaching methods to observe online learning requirements. 
Thomas Rossi, a professor of business management, is celebrating 42 years of teaching at UC. With COVID-19 impacting educational institutions, Rossi found himself changing decade-old teaching methods to conform to new society. 
"After devoting my first 41 years at UC as a full-time 'on ground professor and lecturer,' I am now finding it more difficult to fully engage and get to know my students," Rossi said. "At the same time I am now learning and experimenting with new teaching approaches, platforms and delivery models, which includes Zoom." 
Zoom, along with other video conferencing websites, such as Google Hangouts and Skype, grew in popularity last March when schools across the nation closed their doors due to an increase in COVID-19 cases infiltrating towns and cities. This is the first full semester that the college has relied on the platform to conduct most classes. 
"I like Zoom because of how convenient it is," said Amber Jenkins, a senior. "It hasn't really hindered my learning, however it is sometimes a lot easier to get distracted on Zoom than it is in person."
As a result of CDC guidelines, the college had to decrease classroom sizes, allowing the ability for students to partake in hybrid classes. A hybrid class gives students the opportunity to attend class in-person as well as online to keep classroom sizes low. Despite this, hybrid teaching has brought about its own challenges to professors. 
"At times, it is difficult for me to balance the intricacies and demands of using Zoom while teaching a live in-person audience at the same time," Rossi said. "Even taking attendance for a hybrid class can become cumbersome and not always completed as quickly and efficiently as I would expect. The transition to teaching hybrid classes was rather humbling and somewhat intimidating for me at first, but, I believe that I am now progressing and showing steady improvement."
In contrast, more technologically advanced professors are adapting to the new way classes are taught. Chris Tingley, a professor of marketing, values Zoom to the point where he would "consider keeping it a part of his classroom moving forward." 
"I think it is going really well so far," Tingley said. "I have found that the breakout rooms within Zoom are much better for group work because they give the students the ability to work together privately, without them having to be physically together." 
Zoom faced criticism on Aug. 24 when the website crashed internationally on the first day of school for many returning students, leading people to question the reliability of the platform for future learning and teaching. 
"Any time there has been an issue with Zoom, the company has fixed it in a timely manner," Tingley said. "Error-free computer applications are pretty much nonexistent, so with that said, I think the company is doing their best. I have only had positive experiences with Zoom however, I may be biased because I have a generational advantage, I am more tech-savvy, and my curriculum adapts well to change." 
Rossi, who values face-to-face leturing, feels as if online students are not benefitting as much from his class compared to those who attend in person. 
"When half of the students are attending my classes virtually while at the same time the other half are with me in person, it becomes a challenge for me," Rossi said. "At times I feel like I am short-changing those individual students who are attending remotely by not interacting with them as much as I should."
Despite his respect for the website, Tingley feels that the introduction of Zoom has created bad habits amongst students. 
"The only negative aspect I have noticed is that students are using Zoom as an excuse to not attend class on time," Tingley said. "A few minutes before my class begins, my email will blow up with messages from students saying that they are 'running late' and will just attend online instead. I don't want to build the culture where students now think that getting to class on time is not important." 
Educational institutions have come a long way since the end of March. Mandatory face masks, social distancing and hybrid formats for learning are the new obstacles that students of all ages must learn to overcome. However, the mission for teachers and professors has remained the same – their students are their highest priority. 
"If someone told me 41 years ago that someday I would be teaching my classes virtually on camera using Zoom, I would not have believed them," Rossi said. "I have always taken great pride getting to know my students on a personal level, and I will continue to do so, whether it be online or in person."