Halloween Conjures fond Memories for Some Students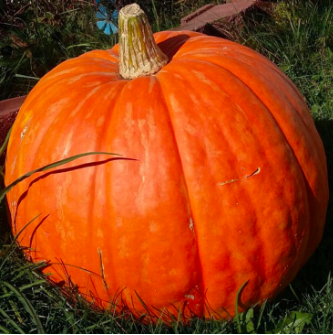 Emmalyn Ylaya, Tangerine Clerk
Halloween is a holiday where people dress up in costumes and carve pumpkins and children are able to Trick or Treat for candy in their neighborhoods, creating memories that often last forever.
Some Utica College students shared a few sweet Halloween memories.
Senior Mya Pope's favorite memories included receiving candy and going to Halloween parties. She also enjoys dressing up in a costume and seeing what other people are dressed up as.
"My favorite costume that I have ever worn for Halloween is a witch," Pope said. "Whenever I went Trick or Treating, I have always loved getting free food so I thought that was super fun."
For as much fun that she had, however, now that she's an adult she said Trick or Treating is not for her.
"I have a feeling that I am too old to go Trick or Treating because I know it is more for little kids and not for adults," Pope said.
Senior Nicholas Ahles reminisced on Halloween memories from when he and his friends were Trick or Treating in middle school.
"Trick or treating is one of the best memories of my life," Ahles said. "My favorite candy is a Kit-Kat. There's no other candy better than that."
Most students have their own unique candy choice as well.
When it comes to costumes, Ahles reflects on one of his favorite costumes that he wore.
"One time, I dressed up as Bruno Mars," Ahles said. "The same way he was dressed from his Uptown Funk music video."
Whether students dress up as a celebrity, fictional character or inanimate object, many add their own personal flare when deciding on a Halloween costume. Not only do they enjoy costumes and candy, some said they like to engage in Halloween themed trips.
Junior Kelly McCarthy likes to go to Halloween parties held in Disney World. Some of the characters from Disney television shows and movies, such as Lizzie McGuire and Cruella de Vil are her favorite costumes that she has worn.
"I liked going Trick or Treating as well," McCarthy said. "I just didn't like it whenever it was cold to be outside doing that."
Although Halloween is celebrated by many people across the country, some students said they do not celebrate it because of their religious beliefs, or because they are not interested.
Sophomore Justin Irby said Halloween is not his favorite holiday, and that she prefers Christmas.
"What I like about Halloween is the costumes mostly," Irby said. "I like seeing the scary people based on how they are dressed up in some costumes."
Sophomore Brandon Walentowski likes a lot of things about Halloween, such as Trick or Treating, watching Horror movies and remembers doing fun and silly things with his ex.
"Out of all the costumes I have worn for Halloween, my favorite one is from the band Kiss," Walentowski said.