Instead of Attending Games, Students Get Creative to View Sports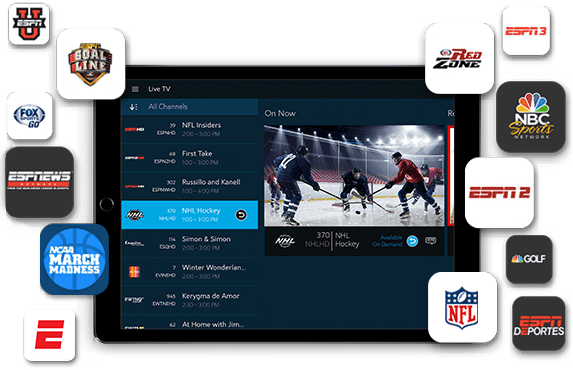 Mark Mitchell, Staff Writer
There is nothing more exciting for the avid sports fan then watching a sporting event live.
Unfortunately, some fans are not always so lucky to be at the events in-person because it is expensive to be a season ticket holder to most pro sports teams. But in the generation of technology, where social media and video streaming are at their primes, it is easy for any sports fan to find a game on a mobile stream that has a decent quality picture to enjoy.
The average sports fan will get a group of people together to watch a game, and maybe have a small party with food and drinks along with some joking around with friends.   
Nick Ahles, a junior and radio broadcaster for WPNR 90.7 at Utica College, is a huge New York Yankees fan and loves watching them play in the summertime.
"For someone who has never been to a Yankees game, all I can say is that they can expect a wild ride," Ahles said. "The fans at Yankee Stadium are a wild group of people that love the team of their city."
Ahles also explained what the experience of watching a game on his own mobile device is like when he cannot watch it on television.
"I don't mind watching a game on my phone from time to time because sometimes I have no choice, but the quality is very good, it's just smaller, obviously," Ahles said.  
David Cooney, WPNR 90.7's Sports Director, explained that watching a sports event live builds comradery between friends and the people around them at an event.
"It adds more adrenaline and comradeship amongst people, nothing like being at a game hearing the roar of a crowd," Cooney said.
Cooney also explained how fans around the world love to recreate that feeling in their very home by building so-called "man caves" that are designed to have a stadium or sports bar feeling to them.
"Where they are wild about the team and want to be a part of the team and its success, but in some cases, your team is far away and you can't see them, so you have to artificially create that environment at home," Cooney said.
Adam Ziobrowski, a junior communications major, explained what the atmosphere is like from him when he is at a sporting event of one of his favorite teams, like the Boston Red Soxs.
"The atmosphere watching with a group of people who you share a common interest with and cheering for your team as they play just feet away from you," Ziobrowski said. "Plus, there's the chance to be a part of a crowd that changes the game."
Ziobrowski explained that even though people enjoy watching the game on their couch at home, it just cannot be duplicated compared to being there in person.
"It definitely doesn't supply the same atmosphere when you are watching with a few friends from the couch at home,"  Ziobrowski said.