Reflection of Diversity, Experience of Past Year the Focus of Final Community Conversation
Samuel Northrup, Editor-in-Chief
Close to 35 students, faculty and staff gathered for the academic year's last of four community conversations on campus diversity and inclusion on Tuesday, April 3.
Comprised mostly of staff members, participants sat across eight tables in unassigned groups to reflect on various diversity initiatives and topics from previous conversations. Discussion was guided through the following four questions: How are you experiencing UC as a diverse community? What stood out to you about prior community conversations? What do we need to make sure we do and pay attention to next year? Should these conversations continue?
Following a small-group discussion period lasting almost 30 minutes, participants reconvened to share thoughts and ideas that were discussed amongst group members.
"I feel the community conversations have been well worth doing," said Alane Varga, Utica College's dean for diversity and student development. "We made a commitment to students that that (a dialogue) was something we were going to continue and have on a regular basis and not simply spurned by something that happened."
With the fourth conversation being scheduled almost a year after an emotional meeting between students, faculty, staff and administration in Strebel Student Center after homophobic and racially-insensitive graffiti were found in Bell Hall last February, Varga said she is pleased with the diversity-related initiatives that have ensued.
"I think we're moving in the right direction, I think we're paying attention, I think we're being intentional about taking a look at what it is we want to have happen and reaching out to folks to get a better sense of what that might look like," she said. "For the community as a whole, I hope that they're seeing and feeling that, but I don't know the degree to which everybody does."
Since last year's meeting to address the Bell Hall incident, Varga and the recently-formed diversity committee have planned four community conversations, various Pio Talk meetings focused on diversity and inclusion and last semester's Walk a Mile for Unity event to open the fall 2017 semester. Experimental coursework such as this semester's "Questioning Diversity: Origins, Speech, and Exchange," or SOC 300A, have also been implemented into UC's curriculum.
While various diversity initiatives have been put into place, Varga acknowledged a concern coming from community conversations that some students feel they "aren't fully included."
"I think there are still groups of folks who are not feeling that this is as inclusive an environment as we could have," he said. "I think there's a recognition of the diversity and about the baggage and the gifts that that brings, and I still think we're having a difficult time figuring out how we make that look better and take full advantage of that."
Part of the concern about student involvement stems from decreasing student participation in community conversations — something regular participants like junior Kendall Santiago have noticed.
For Santiago, the conversations themselves have been necessary, but it's time to move forward.
"They (community conversations) have been the same," Santiago said. "And that's why I feel less and less people are showing up. We need to come up with ways to attract people to the conversations because everyone's input is needed."
At the same time, Santiago emphasized patience for those who may not feel enough action has been taken by UC.
"I wish that I could just snap my fingers and everything would be 'glitter and sparkles,' but things like this take time," she said. "It's bigger than Utica College. When we talk about diversity, when we talk about the history of America, we're talking about communities all over the United States that deal with these issues [of race]. I don't think we can put the pressures on [UC] to change racism and 'end it all together.'
"The students are the ones that are frustrated. If you want to make the change, you have to be the change; you can't just sit back and wait for administration to do it if you don't know what they want."
Sophomore Gabriella Felipe, who served as a notetaker during the large-group portion of Tuesday's conversation, also preached patience to her peers who may be frustrated.
"I think people expect there to be this huge change, but it does come with a lot of little things," Felipe said. "And I think these conversations are bringing up a lot of little things where eventually all of these ideas put together would present a better community. People just have to be patient."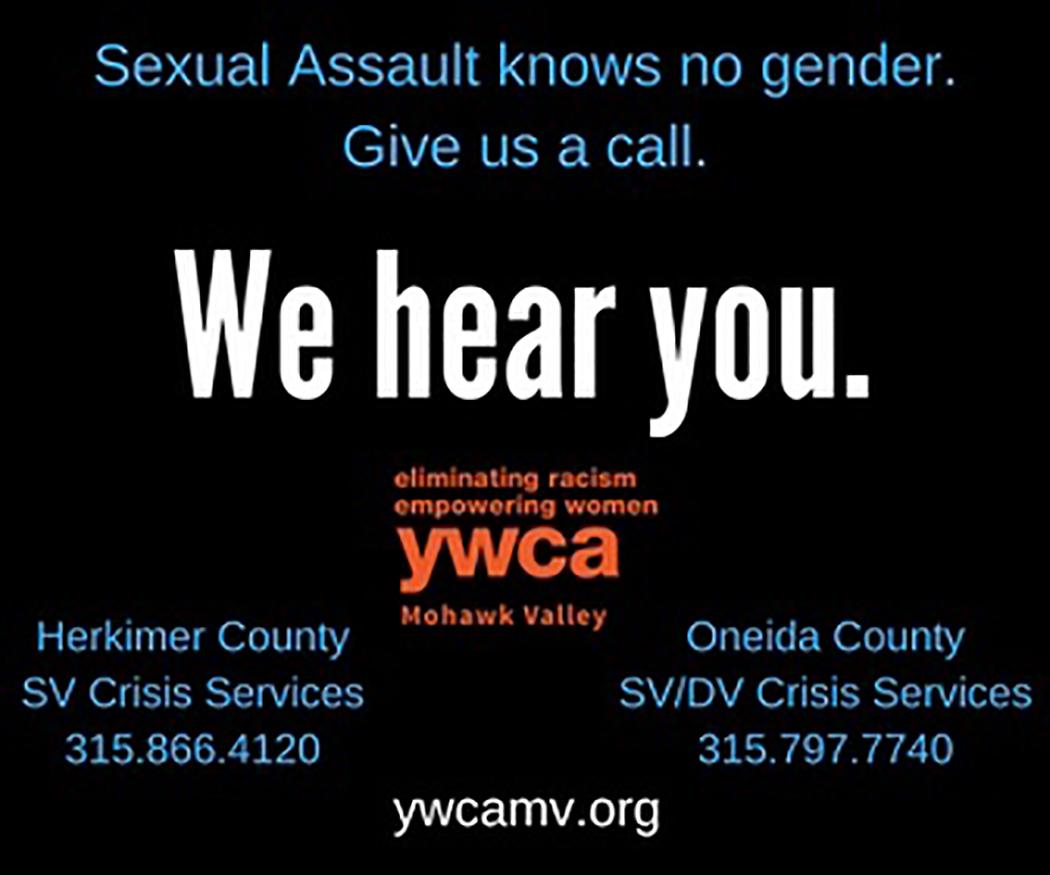 Like Santiago and Felipe, freshman Peter Gaughan has been an active participant in community conversations, including supporting diversity participation within the freshman orientation process and curriculum.
While Gaughan supports the community conversation process, he has noticed less and less students participating.
"At the end of the day, while faculty and staff are important contributors to this conversation, this is about the students' community because this school, its purpose, is to serve students," he said. "And if students aren't there to talk about it, how can it really serve their needs and their expectations?"
As the spring semester comes to a close, Varga, mentioning a debate series related to civil discourse, does not want to speculate exactly what diversity events and initiatives the next semester will hold.
"I think we've got some great ideas in terms of what to think about and what we need to pay attention to and reshape or incorporate next year," she said.