Unrequired Reading: Do Students Find the Time to Read for Fun?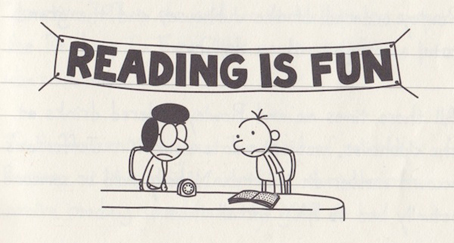 Maggie Reid, Features Editor
Reading is something most college students do often — whether they want to or not.
The course load required by some classes may have caused many students to turn away from reading for fun, while others find the time to do so.
Sophomore Bryanna Mazzella enjoys reading, but can't find the time to do so because of her classes.
"A lot of the classes that I am taking right now are very reading intensive," Mazzella said. "With all the reading I have to do for them, I just can't find the time to read for myself. So, I'll wait until the summer when I can read on the beach."
Senior Joe Topa still makes time to read. He reads around two hours a week while he is not busy at home.
"I read a lot of fiction, and as of right now I am finishing up "'Trainspotting' by Irvine Welsh," Topa said. "When I'm laying around in my house and don't feel like watching something online, I'll just read a book instead just to clear my mind before doing an assignment."
Topa finds himself going through a number of books each semester.
"One of my favorite books that I have read is called 'The Stranger' by Albert Camus," Topa said. "I found it interesting because it's about existentialism, and it's pretty perfect for college life, especially when you feel like you don't want to do anything. With existentialism, nothing matters."
Some students dislike reading books and prefer reading articles on social media pages.
"I don't like to read books that much, but maybe I should start trying to do so more," said sophomore Lesley Nicosia. "Before I go to bed, I like to read the articles on the Snapchat discover page. That usually is the most non-class related reading I do during the week."
Junior Melanie MacDonald also does not find the time to read during the semester and tends to read more over the summer. While traveling after studying abroad in New Zealand, she picked up a book to pass the time in an airport in Asia, which became one of her favorites.
"The last book that I read for fun was over the summer, it was called 'Prisoners of Geography,'" MacDonald said. "It became one of my favorite books, and it's about how the different regions of the world and how geography of different locations has influenced them. I always try to read for fun when I can but usually can't find the time because I am just so busy these days with classes and life in general."
Senior Tommy Sorber is currently in the grad program for occupational therapy and can only read for fun during holiday breaks.
"The last book that I read was during Thanksgiving break," Sorber said. "It was 'Me and Earl and The Dying Girl' by Jesse Andrews, and I loved it. I don't read much because I don't have the attention span for it or the time."
Freshman Liz Darling likes to read for fun, and finds it to be a good way for her to destress. The last book she read was "Orange is the New Black" by Piper Kerman.
"I read most of it during the weekends when I had free time and not a lot of homework," Darling said. "It was a good way to get more background information about the Netflix series. Reading is something that I like to do because it is enjoyable for myself. When I have too much work to do and need a way to calm myself down, reading a book always helps me not be so stressed out."