Utica College Admissions Decline Continues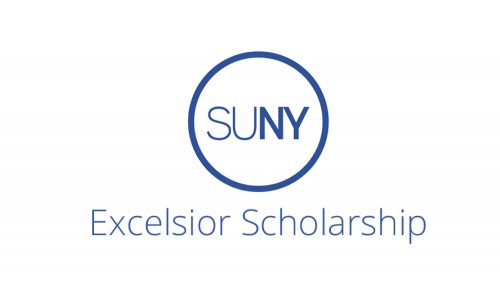 Morgan Golliver, News Editor
After Gov. Andrew Cuomo announced last fall that all public colleges in New York State would offer free tuition under The Excelsior Scholarship, concern spread across the state's private institutions over how enrollment numbers would be affected..
According to the official consent agenda for the Spring 2017 Welcome for faculty and staff, which was sent in an email from the office of President Laura Casamento, enrollment applications for the 2018 fall semester are down 26 percent compared to previous projections.
Dr. Jeffrey Gates, senior vice president of student life and enrollment, confirmed the decline and explained that next year's freshman class is smaller than anticipated due to the Excelsior Scholarship.
"There are a couple of reasons why the number was smaller," Gates said. "One reason is the timing of the announcement when families heard that there was going to be free tuition in SUNY and CUNY colleges, and they were confused because they thought it was free, but nothing is really free. But, the confusion led families to choose SUNY and CUNY colleges because of the marketing of the media on free tuition."
Gates also said some students did come back to UC because they did not fit the requirements to receive free tuition.
According to the state's official website, requirements for the Excelsior Scholarship include being a resident in the State of New York and taking at least 30 credits per calendar year. Students receiving the scholarship must live in New York State for the length of time they participated in the program.
For private institutions, there is the Enhanced Tuition Award Program that has the same requirements of the Excelsior Scholarship. Utica College is one of 30 colleges participating in the Program.
Gates said that less than 100 students qualified for ETA in the fall and about $90,000 was awarded to those students.
"Very few students benefited from the Enhanced TAP award on the private side for Utica," Gates said. "We will participate again next year for the fall of 2018, but we are considering our options for 2019."
UC may choose to opt out of the Enhanced Tuition Program in 2019 and do something different with the money they are currently putting into the program, but nothing has been decided yet.
Gates also said the college has created and expanded its methods of initiatives to help attract more students. In terms of digital marketing, the college has created an interactive and animated whiteboard video.
"The whiteboard video talks about not only our tuition reset and how we were truly the pioneer in college affordability well before SUNY and CUNY made this announcement, but it also goes into how we offer a lot of institutional funds or institutional aid and alumni donations to bring the cost of our private education down even more," Gates said.
The video hopes to help settle any confusion that prospective students and their parents have about Utica College and the Excelsior Scholarship.
Other than digital marketing, Gates mentioned that the college has held events on and off campus for families to attend.
"We've had three student events and one school counselor event in our suite at the men's and women's hockey games, so we're really excited about those," Gates said. "We're also hosting Scholar's Day this coming Saturday (Feb. 10) where students will come in and compete for scholarships. There are three full scholarships and 13 $5,000 awards that students will be competing for and these are students who have already been accepted to the college, but those who have not yet committed can still attend."
UC has also added a third open house, which Gates said will take place in late March and in late April.
Jessica Nelson, the exclusive director of admissions, said the open house events help bring in many interested students.
"Our general event numbers are steady and the students that are attending are very interested in UC.  Many students are repeat attendees, coming to multiple events throughout the cycle which is a strong indication of their interest," Nelson said. "We also have added an extra Accepted Student Day to make sure we have many options for students to choose from in addition to all of the other events through the spring which can be found at www.utica.edu/events."
The admissions office also has 17 student ambassadors that help encourage students to come to UC through campus tours.
"A campus tour provides the prospective student and their family with the opportunity to see the campus up close, meet students, get a feel for the campus atmosphere and determine if they would feel comfortable here for four years," Nelson said. "The campus visit is an extremely important part of the college selection process.  It is generally one of the leading indicators for admissions of a student's interest as students who attend events are more likely to enroll than a student that doesn't visit at all. We've been seeing many repeat visitors, which is a very positive sign."