'Ghost Stories' play ready to bring frights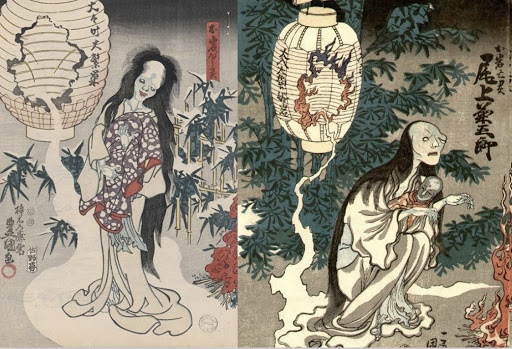 Francesca Alfieri, Staff Writer
The Performing and Fine Arts Department will present the play "Ghost Stories at Yotsuya" on Feb. 27, 28 and 29 at 7:30 p.m. and on March 1 at 2 p.m. in the Strebel Auditorium. The play introduces a revenge story in which an abuser gets his comeuppance at the ghostly hands of the people he abused and murdered, primarily his wife.
"UC's revival of Tsuruya Namboku IV's 19th-century horror masterpiece in a new translation by Mark Oshima explores the connections between the U.S. and Japan, stage and film, as it dives into one mutilated woman's spectral revenge on the husband who ruined her life," according to the UC's website.
Director Rachel Wolfe said when choosing a show the department tries to pick from a variety of options. They try to shake things up, try new things and bring something new and educational to the table all the while exposing the actors to new extremes.
"We selected a classic kabuki horror play from nineteenth-century Japan, which will teach our tech theatre students how to do special effects, give our student actors some basic training in stage combat and educate our audiences about the remarkable influence that Japanese stage conventions have had on the development of horror film," Wolfe said.
The show is not suitable for children as the audience can expect to see a lot of gore and horror. Wolfe added that there is a "splash zone" for the audience members who want a close up view. She explained there is a notable difference between seeing these things in a film versus real life in a theater.
"You can turn on the news and hear about any number of tragedies but when you go to see a real tragedy you get to know and empathize with the characters so that you are not distanced from the pain they experience the way you might be in a news story," Wolfe said. "It's one thing to hear about problems that affect other people and another thing entirely to vividly imagine yourself into their situations."
Wolfe said she hopes that after students see the show they will "realize the huge cultural debt that we owe to Japan … that often goes unrecognized and unacknowledged."
"Americans are globally notorious for their geographical ignorance and for conceiving of the world as only that which lies between the oceans to the east and west and the borders to the north and south," she said.