Life after graduation: Staying connected with UC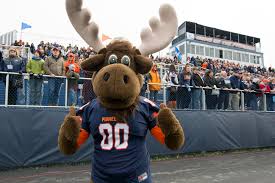 Gianna Cognetti, Features Editor
Alumni Leaders of Tomorrow, also known as the ALOT program, was established at UC in 2018 and assists students in exploring the various ways they are able to engage with the college and stay connected as alumni. 
 ALOT provides a forum that allows senior students to share information, obtain networking opportunities and build an overall positive atmosphere as leaders of their class.
 Among the students who are part of the Spring '20 ALOT cohort are 25 seniors who are highly involved on campus and who "have an interest in giving back to the UC community," Head of the Organization Ciara Parrish said.
 Students have a chance to attend monthly dinner programs that feature speakers of senior college administrators, Trustees and the UC alumni council. Members also join a senior reception with President Casamento and participate in other opportunities.
 Recently, ALOT had an opening retreat focusing on how advancement and alumni relations have an impact on student experience and how closely the benevolent efforts of alumni positively affect each student. 
Speakers such as VP for Advancement George Nehme,  Director of Leadership Gifts Nick Accordino and Executive Director of Alumni and Parent Relations Mark C. Kovacs made their appearance along with UC alumni Hamza Ditta '19. 
"The ALOT Opening Retreat took place on Sunday, January 26 in Carbone Auditorium and was a huge success," Parrish said. "It was the first time that the entire cohort was together in one room."
Students aspire to be a part of the ALOT program to help build their own network and hopefully have a chance to build someone else's. For biology and chemistry major and minor Noelle Hamilton, it is all about giving back to the UC community.
"The most beneficial thing is the connections that we get to make along the way," Hamilton said. "This can be very helpful for future jobs, grad school or just meeting new people in your field and wanting advice."
Hamilton chose to join the program because it allows her to be a part of UC and provide her assistance even long after she graduates.
"It's about giving back, because UC has given a lot to me," she said.
Lucindia Lewis, therapeutic recreation major, said that great attributes to the program include the overall skill of networking and staying connected as an alumna. 
"I hope to receive the opportunity to connect with alumni and with my specific cohort," Lewis said.
Requirements to become a member include being enrolled as a senior student, filling out an application with a personal essay, having good academic standing and preferably having  involvement in student life. Once this step is complete, students are then called into an interview and accepted into the program. 
 "We are bringing like-minded student leaders together and providing them the tools to stay connected, remain involved and engaged in UC after graduation but also to create connections so they can go out into the world and feel supported and empowered to follow their dreams," Parrish said.