Country artist Sarah Darling to perform in Syracuse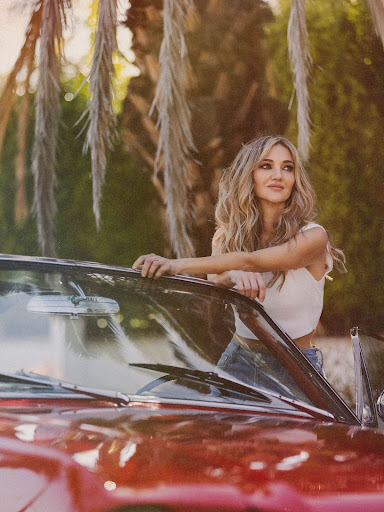 Sarah Darling is a singer-songwriter from Des Moines, Iowa who has grown from a small-town girl to an internationally known country musician. 
Her stardom began in 2003 when she appeared on E! Entertainment Television's reality show "The Entertainer" and since then has continued to grow. Although this is when her fame began, Darling has always had a love of music.
"My grandfather introduced me to country music at a young age and was a great influence in my life," Darling said. "I also did come into the world singing, and it's something I've always known. It was my personal discovery of Fleetwood Mac and the Eagles that really shaped me as a musician."
Darling has released five albums since 2009, titled "Every Monday Morning," "Angels & Devils," "Dream Country," "Winter Wonderland" and "Wonderland." Besides the albums, she also released numerous singles. Her two most recent singles are "Pretender," released in February, and "Hungover," released in April. Both songs will be included on her new EP, her first released collection since "Wonderland."
"Wonderland" earned the #1 country album slot on the UK Official Country Charts in 2019, according to an article by Broadway World.
When asked what her favorite song was out of all her pieces Darling knew exactly what her answer would be.
"I love my song 'Pretender.'" It feels like all the songs that I grew up loving,'" she said.  "I love music that transports you and gives you a vibe. I want to feel something."
Darling will perform at Funk 'n Waffles in Syracuse on Thursday, May 19. Doors open at 7 p.m. and the show will run from 8-11 p.m. Tickets can be purchased ahead of time on TicketWeb or at the door. The show is 18 and older and patrons will be required to show a valid ID at the door. 
Darling offered a piece of advice for aspiring musicians who want to emulate what she is currently doing.
"Find what makes you uniquely you and what you want to say to the world," she said.  "Chase authenticity always."
Her music can be found on a variety of platforms including Apple, Amazon, Pandora, YouTube and Spotify and also on several playlists throughout the apps such as CMT's Hot Twenty, Coffeehouse, New Boots, PopCo, Take it Slow, Wild Country, Cosmic Country, New Music Nashville, Next from Nashville and Fresh Folk, according to her website. 
"I really love where I am in my life," Darling said. "I want everyone to share a little one-hour escape with me."
For more information on Sarah Darling or upcoming performances connect with her on her website, Facebook, Instagram, Twitter or TikTok.