UC's perfect streak at home ends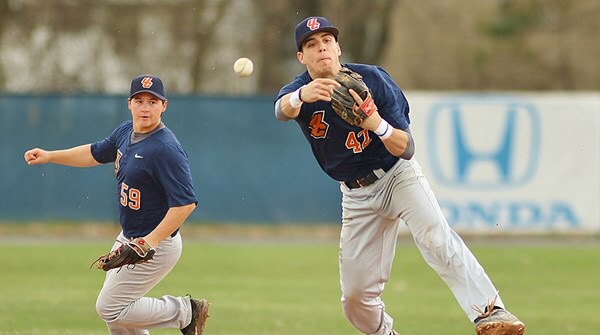 Morgan Golliver, Staff Writer
(Photo Credit: Ucpioneers.com)
The Utica College baseball team looked to extend their undefeated record at home against Stevens on Saturday Afternoon, but they fell short 15-13, snapping a seven-game win streak at home. 
Junior pitcher Alex Rocci started the game for the Pioneers as he went five innings and a third giving up eight runs on seven hits, five walks and five strikeouts. He received a no-decision after the game was tied in the sixth. Senior pitcher Dom Caccioppoli took the loss.
The Pioneers were hot at the plate with seventeen hits as Tim Quinlan, Ben Julian and Adam Nell each hit a solo home run while JT Ross, Tom Carrigan and Jake Ryan all went 3-for-5 in the loss.
The Pioneers look for revenge against Stevens in a doubleheader scheduled to start tomorrow at 11 a.m.