UC baseball stays undefeated at home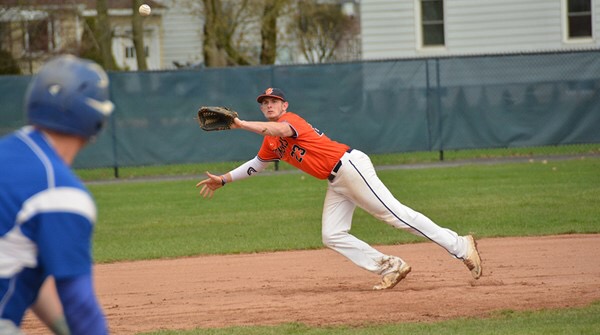 Morgan Golliver, Staff Writer
Photo Credit: Ucpioneers.com)
Coming off a win over Oneonta, the Utica College baseball team hosted Hilbert College Friday afternoon for a single game matchup. 
After Hilbert led 4-0 to start the game, the Pioneers took the lead off of Charles McAllister's RBI SAC fly in the fifth and went on to win 8-6.
Sophomore Noah Martin started the game for the Pioneers and pitched three and a third innings, giving up eight hits and five runs. He received a no-decision.
Freshman Justin Bodley-Bjorklund picked up his second collegiate win as he pitched three and two third innings, giving up three hits, one run, two walks and two strikeouts.
At the plate, third baseman Tim Quinlan went 3-for-4 with two RBI singles. Right fielder JT Ross went 2-for-4 with an RBI single.
Looking ahead, The Pioneers will stay home to take on Stevens this weekend, where they look to continue their undefeated homestand.