UC continues to          protect home field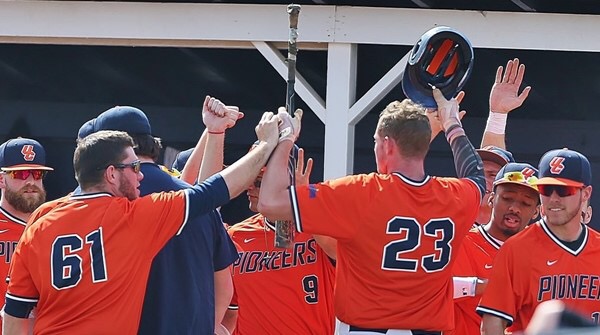 Christian Rodriguez, Staff Writer
The Pioneers hosted the visiting Red Dragons of SUNY Oneonta Tuesday afternoon and came out on top 8-4
UC jumped in front early with a first-inning run scored by senior JT Ross on a RBI single to center field from sophomore Jake Ryan.
UC then exploded with a five-run third inning sparked by another RBI single from Ryan.
The Red Dragons managed to answer back with a four-run seventh inning, but it wasn't enough to top the Pioneers as they came away with another home victory.
Freshman pitcher Griffin Baur earned his third collegiate victory. Baur threw five innings while striking out two of 18 batters and only allowing three hits.
Classmate Ryan Palmer went 3-4 at the plate with a run scored and a RBI.
UC returns home April 21, to take on Hilbert College in a Friday afternoon doubleheader. First pitch is scheduled for 2 p.m.