UC Baseball sweeps SUNY Canton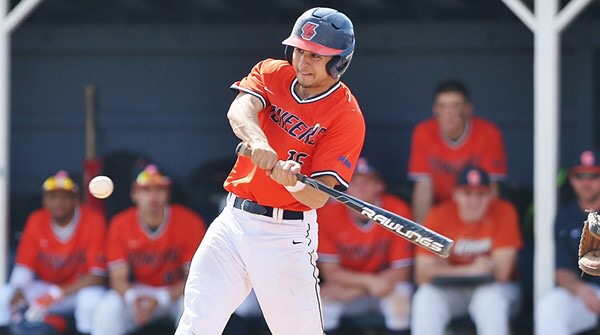 Morgan Golliver, Staff Writer
On a breezy Wednesday afternoon, the Utica College baseball team hosted the SUNY Canton Kangaroos for a non-conference matchup.
In game one, the Pioneers defeated the Roos 11-6.
Freshman Justin Bodley-Bjorklund picked up his first collegiate win as he pitched six innings, giving up 11 hits, six runs and recorded one strikeout.
Left Fielder Tom Carrigan went 3-for-4 with two RBI singles. Ryan Palmer, Tim Quinlan, Jacob Gaboriault and Jake Ryan had two hits each.
In game two, the Pioneers swept the Roos with a 7-4 victory.
Sophomore Noah Martin picked up his first win of the season as he pitched five innings, giving up six hits, four runs, two walks and one strikeout. Sophomore Mark Spina got his first save of the season as he pitched three and two-third innings giving up four hits and a walk.
Carrigan had another great game at the plate as he went 3-for-5. Center Fielder Jake Ryan also had three hits, including a two-run double.
The Pioneers look to continue their six-game win streak as they travel to St. John Fisher this weekend. Their next home game is Tuesday when they face Oneonta.