Nail-biting Win for UC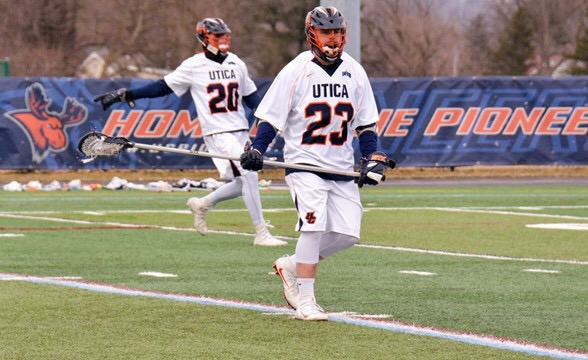 (Photo credit: ucpioneers.com)
Christian Rodriguez, Staff Writer
The Pioneers defeated the Lakers of Oswego Wednesday afternoon in a non-conference face-off 12-10.
UC jumped out to an early 4-2 lead in the first quarter with goals from senior Liam Wheatley, sophomore Jake Bratek and senior Brickman House.
The Lakers answered back with three goals in the second quarter, outscoring UC and ending the half only down a goal.
A big five-goal fourth quarter got the job done, as the Pioneers came out on top of a very close game.
Junior Ryan Desveaux led the Pioneers with six points on a career-high tying five goals and one assist.
The Pioneers improve to 4-3 on the year. They are back in action Saturday, April 1, in an E8 showdown against Houghton College. Game time is scheduled for 1 p.m.