UC tops Elmira in Overtime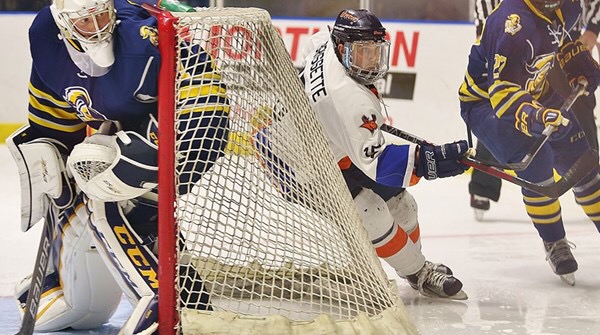 Christian Rodriguez, Staff Writer
UC Mens Hockey came out on top in a nail-biting overtime victory against Elmira 2-1.
Junior defender Dalton Carter scored the game winning goal on an assist from junior Roman Ammirato, which was his second goal of the season. The assist also gave Ammirato a team high of 18 on the year.
Freshman Jarrod Fitzpatrick also chipped in a goal in the victory in the second period. Junior Alex Brissette assisted in the victory as well
UC improves to14-7 overall and 9-1 in conference play.
The Pioneers are back on the ice Saturday night as they face Hobart College at 7pm.