Plunkett and Miller lead the Pioneers to Victory over Morrisville St.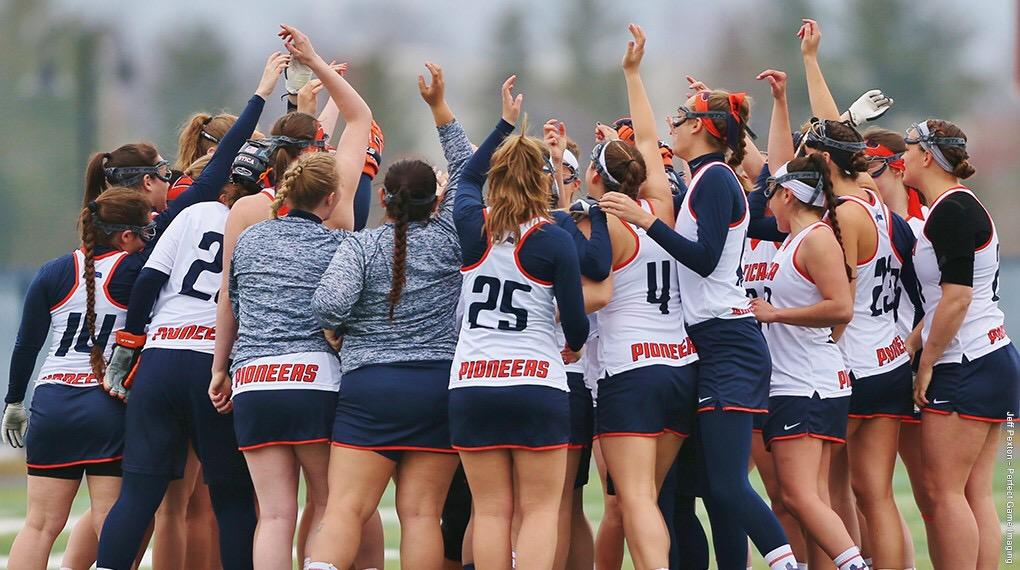 Morgan Golliver, Staff Writer
(Photo credit: ucpioneers.com)
Coming off a 17-7 win over Houghton, Utica women's lacrosse hosted Morrisville State  Tuesday night for a non-conference matchup.
After Morrisville scored the opening goal of the game, freshman Hallie DuMont tied the game five minutes later with her third goal of the season.
In the first 20 minutes, the game was even with back and forth play. Sophomore Katlyn Scarpinella then broke the tie and gave Utica its first lead of the game with 14:21 left in the first period. Utica did not stop from there as they scored five unanswered goals to take an 8-3 lead at halftime.
Coming out for the second half, the Pioneers kept their momentum as senior Rebecca Plunkett scored a hat-trick with an assist from Scarpinella within a minute of play. Morrisville went on to score two goals, but it wasn't enough as the Pioneers went on to win 16-7.
After a five-goal game on Saturday, Plunkett scored four goals in the game and now has 22 goals on the season. Junior Brooke Miller scored four goals as well and graduate student Colleen Dowling had a team-high of three assists in the win. Goalie Hali Vandermeulen saved five shots.
For the Mustangs, Gianna Branca and Celia Abbott each had two goals in the loss.
The Pioneers look to continue their win streak when they host cross-town rival SUNY Poly  Wednesday in a non-conference matchup.