Race and Space: Developments at Utica College regarding diversity, equity and inclusion
In an ever-developing world, race is increasingly becoming a topic that, in years past, has been looked over. It is now becoming more important as society learns its importance and relevance. 
"The Office of Institutional Research is currently working on the college's Fact Book, which will report on the enrollments from Fall 2020," Vice President for Institutional Effectiveness and Dean for Academic Assessment, Ann Damiano said. "Those data are not available just yet, but we have held the number at about 26% diversity over the last three years."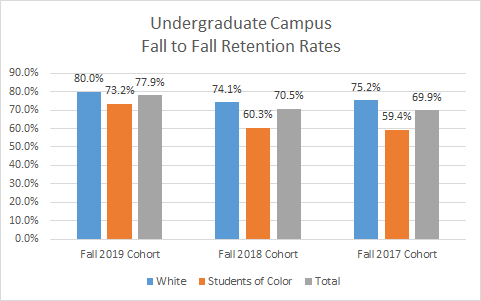 As a demonstration of the importance of diversity, Utica College initiated a tuition reset in 2017 to allow students of varying backgrounds to be a part of the campus community. Utica College has not finished in terms of reaching their goals for diversity on campus.
"A more affordable education is integral to making the school more accessible to many historically marginalized communities so it certainly has helped but it is also far from an all encompassing solution to a homogeneous community," Student Government Association President Peter Gaughan said.
On the authority of the Dean for Diversity and Inclusion, Alane Varga, the addition of an intercultural center is in the works for the Utica College community. The center is supposed to be located in the Newman Center where they will create a safe space for students to express themselves freely and share their experiences with others. 
"My top priorities for diversity on campus are less about specifics and more about the process of continuing the conversation," Varga said. "We need to have as many voices possible to ensure people are heard."
A way in which Utica College has been able to continue the conversation and expand on it is through the virtual discussions that were formed due to COVID-19, according to Varga. She explained that while COVID-19 has put a damper on face-to-face interaction, it has opened doors for faculty and students to engage that would normally be out of the loop.
"Continue to develop a more representative staff and faculty and force the departments that have been bastions to either apathy or regressive ideas to not just commit to justice but to start teaching justice," Gaughan said. "Social justice belongs in every classroom."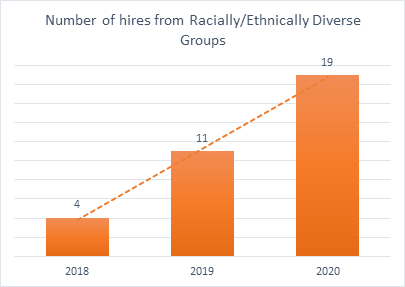 Gaughan explained that all departments should teach social justice in all classrooms and not solely in a specific government or politics class setting. As a move toward diversity, equity and inclusion that is crucial as it teaches all students to be more inclusive regardless of their major.
"A key piece of our strategic goal towards addressing diversity, equity and inclusion includes who we are hiring, what we are doing for our students, and through that, gathering information from the community to deliver the best possible experience," Varga said. "Through incidents that have occurred on the campus and the conversations that have been initiated from them, we are creating sustainable efforts for solutions."
Utica College's campus has come a long way by sustaining a 26% diversity over the past three years. However, there is still much to be done including work in the student community, the faculty and the curriculum taught at the college.
"My wish and my hope is that we will continue the conversation and through that, continue to listen and engage with the community to encourage diversity, equity and inclusion," Varga said.