Kulpa leads Pioneers at ECACs
Anthony Cittadino
Staff Writer
The Utica College men's cross country team traveled to Williamson, Massachusetts for the 2015 ECAC Division III Championships. The Pioneers finished 20th of the 40 teams that attended.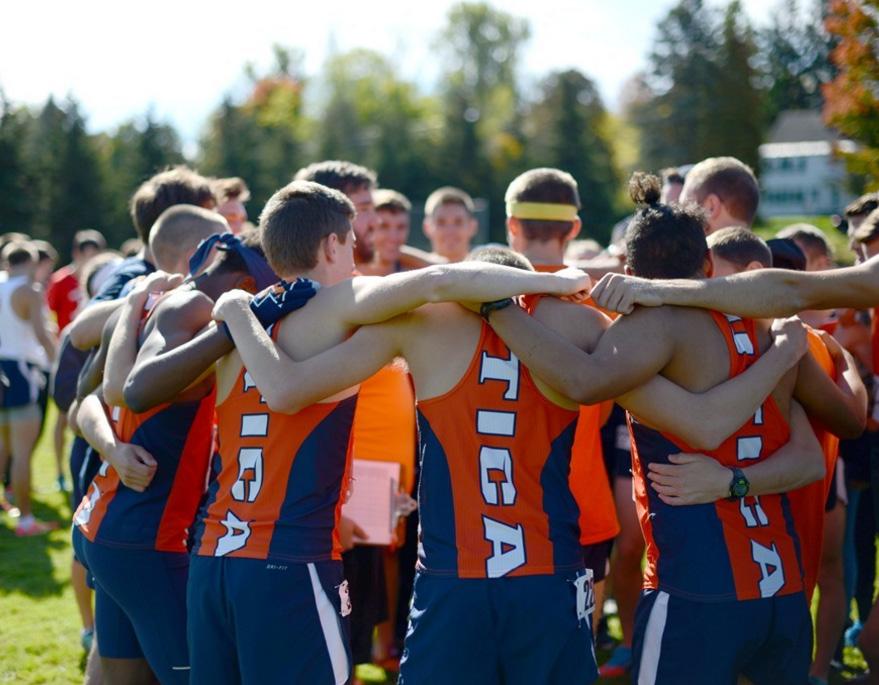 The race consisted of 277 racers and UC had a few that shined. Freshman Jon Kulpa finished 45th overall with a time of 27:55, finishing first for the Pioneers. Sophomore Karsten Barbagelata finished the race with a time of 29:24 and was the third Pioneer to cross the finish line.
"Everyone did great. For such a hard course, our whole team did great individually," Barbegelata said. "Our season was historic. I've only been here two years, but this was absolutely the greatest season we've had as a program in a long time. It has been very difficult without [former Head coach] Rose, but Ramsay and Lemieux have been doing a great job. We have been doing better than we ever have team-wise, and I think we're still expanding as a team."
Freshman Michael Golden also had a great day at the Championships. Golden finished in the top five for UC and 177th overall, with 30:50 time. The average time for the Pioneers was 29:27 to finish the day.
"I was content with my performances this season, but not satisfied," Golden said. "Content, because I continued to improve my times as the season progressed. Not satisfied, because I never was in the top seven for my team the entire season and there is still much improvement to be made."
This meet was a success to all including associate head coach, James Lemieux, who believed that it was a great performance from the men's team.
"Those who raced at ECAC had a great day, with many of them improving their times from when we raced there [Williams College's course at Mount Greylock High School] earlier this season," Lemieux. "What was most impressive this weekend was the teamwork and school spirit displayed by those who did not compete. We have been running great as a team all year, but this weekend they really showed their solidarity by supporting their teammates."
Lemieux also feels confident going into regionals next week with most of the top runners on the team taking the ECAC Championships off.
"We are very confidant going into regionals this upcoming weekend. We are very young, but have been running great times the past few weeks." he said. "The race is at Letchworth State Park, which we ran at about a month ago. The kids really like that course and are looking forward to posting some great times. Both teams should have a great chance to have a highest-ever finish at the regional meet."
UC finished the meet with 567 points for 20th place. The Pioneers now get ready for next weekend as they gear up for the 2015 NCAA Atlantic Regionals which will take place at the Letchworth State Park. So far there is no set lineup for the upcoming race.