Athletes of the Week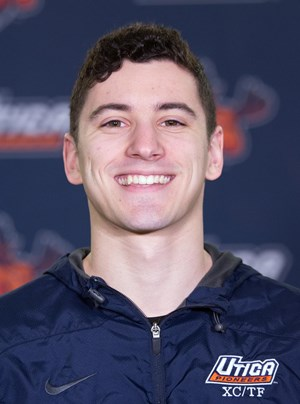 Dan Piersma, Assistant Sports Editor
Each week, the Utica Pioneers hand out a pair of awards for Athlete of the Week. Recently, senior Chase Pecoraro and sophomore Kira Seaman were given those honors.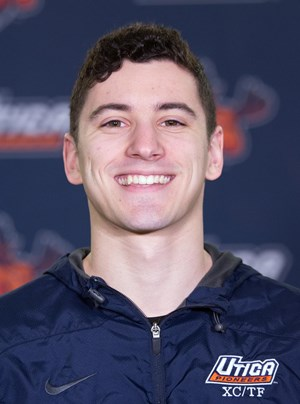 Pecoraro is a member of the men's track and field team, where he participates in multiple events. Seaman is in the women's swim and dive roster, competing in the individual medley and breaststroke events.
Pecoraro has been a member of the track team for all four years he has been at Utica. According to him, the journey has been nothing short of incredible as the team has become like another family to him and has made it easier for him to be a part of a supportive community.
"From the coaching staff to all of the teammates I've had over the years, I have never been at a loss for help or guidance or support," Pecoraro said.
Like with all sports, every moment isn't a good one. Pecoraro said he has turned his failures and success' with the Pioneers into opportunities to learn. 
"I have had my fair share of ups and downs when it comes to track and field," Pecoraro said. "The pole vault and high jump pun is intended."
Pecoraro set a new personal record in the pole vault and won the high jump event with another personal best in that event. Those performances over the first two track meets are what earned him this honor for the week.
"I will always remember how many of my best friends have come from competing at UC," Pecoraro said.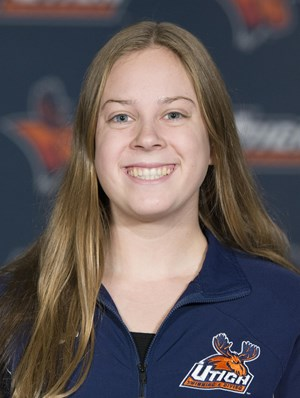 Seaman was selected because of her performance in the meet against St. Lawrence University. She had the best time for the 100-yard breaststroke in the afternoon. 
This is the Seaman's first Athlete of the Week honor after joining the Pioneers in her first-year in 2018.
Much like with Pecoraro, Seaman said the team gives a family vibe. It's a place where she feels she will always fit in.
Seaman has a love for swimming and considers the opportunity a step in the right direction, especially being at the collegiate level.
"I guess I have been swimming for about ten years and it has been a huge part of my life, so I knew when I went to college that I wanted to join the swim team," Seaman said.
Seaman gives a lot of credit to the morale and team dynamic that makes up the entirety of the swim team this year. Morale, according to Seaman, is critical.
"The team dynamic is exactly what I was looking for and we are all really close," Seaman said. "I have formed friendships with teammates that will last a lifetime." Because of their individual performances, both sets of teams are on par to compete in Division III and Empire 8 tournaments set in February and March.