Dan Piersma, Assistant Sports Editor
As of Feb. 4, 2020, the Men's hockey team is 15-2-2 and on a ten-game winning streak. Over those ten games they have outscored opponents 65-26.
All while this is happening, two seniors have begun to put themselves in some elite company. Senior defenseman Daniel Fritz 65 points, which is second all-time for Utica defensemen; while senior goalie Gianluca Baggetta reached 30 wins.
Hockey is very much a team sport and both men have one goal in mind, win a championship.
"At the end of the day, a winning team will be remembered, not one guy who put up a decent amount of points." Fritz said.
Records are tied to a single person but they weren't achieved with only the individual. A lot of things need to happen collectively.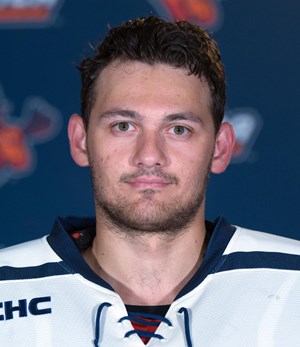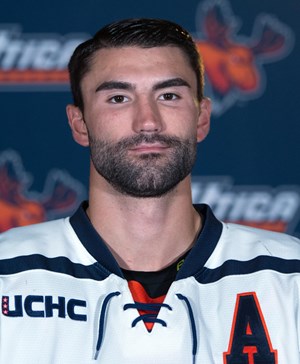 "I have been able to produce because the team has been working together towards the same goal, which is to win the league and win a national championship," Fritz said. "It's an honor to be a part of the UC Hockey history books for points but I need to continue to elevate my game so that I can stamp my name along with all the other guys on the 2019-2020 team in the history books for a national championship." Fritz said.
Baggetta attributed his success to not just this year but every year that he has been on the team.
"It's something that I'll look back on when I'm finished playing and be very proud of," he said. "But I also have to acknowledge the great teams I've played behind over the past couple of years that have made it all possible."
As a whole, the team is outscoring their opponents 97-45 and the shots on goal numbers are 706-502. On top of that, Utica has 176 assists, while opponents only have 70.
"As for our team play this year, the contributions we've gotten from up and down our lineup have been the biggest reason. It seems that there's someone new coming up with big plays to give us an edge every night." Baggetta said.
Last year, the team won the inaugural UCHC conference championship but they have yet to win a national championship in the short time the program has been around.
Regarding his individual play, Baggetta said he has tried to be "consistent" and "steady."
The teams next game is Friday Feb. 7 at Elmira College, they will win number 16 overall and 11th straight win.