UC volleyball ends weekend with a win
James McClendon
Staff Writer
Looking to carry over the momentum from their last match, the Utica College volleyball team headed to participate in the SUNY Potsdam tournament on Friday and Saturday. The Pioneers, coming off their 3-0 victory over SUNY Cobleskill, faced four opponents in the two day tournament.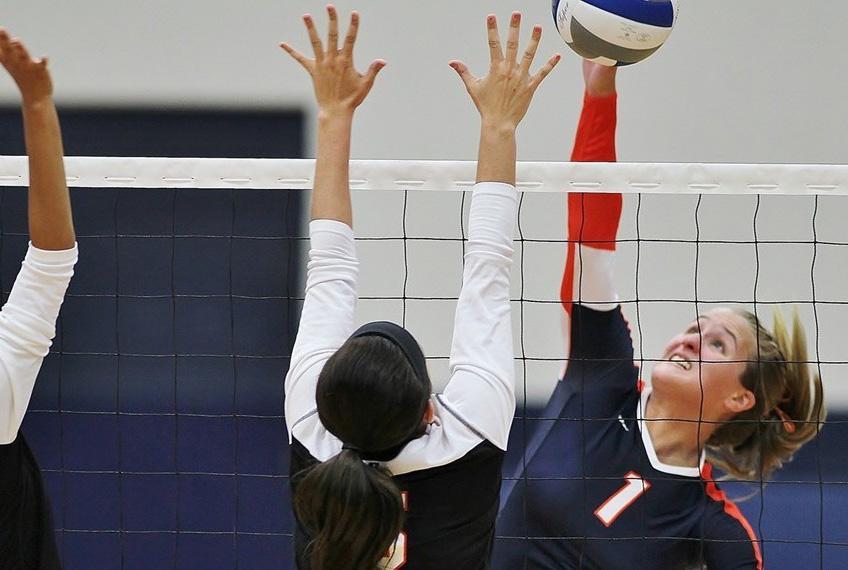 UC faced Potsdam in their first match, losing in four sets 3-1. The Pioneers fell behind early, losing their first set 26-24. They then fired back in the second, winning 25-22. The last two sets belonged to Potsdam, winning 25-19 and 28-26 respectively.
The Pioneers were led by junior Brandi Blaszak, who finished the match with 11 kills. The play of senior Lora Allen was key, as she recorded a season-high 37 assists. Senior Laura Homer-Gunther recorded nine kills and a team-best five blocks.
In the second match of the day, the Pioneers faced off with the University of Maine at Fort Kent. UC lost this matchup 3-1.
Just as in the first match of the day, the Pioneers fell behind early, losing their first set 21-25. UC battled back to win the second set, 27-25, but were unable to hold off the Bengals in the final two sets. The Pioneers lost each of the next two sets 19-25.
Leading the Pioneers with 12 kills, freshman Hannah Voss remains atop the Empire 8 statistics rankings with 3.30 kills per set. The match also saw contributions from senior Alexis Lyon, with a career high 33 digs and Allen, with 38 assists.
The second day of the SUNY Potsdam Tournament matched the Pioneers against SUNY Canton and Johnson State.
Against undefeated SUNY Canton, the Pioneers were unable to win a set. Voss recorded 7 kills, as she continues to lead the team in this category. The defense was led by Lyon and freshman Leah Octave, who recorded 14 and 10 digs respectively.
The Pioneers ended the weekend on a high note, with an impressive 3-0 win over Johnson State. UC dominated the first two sets, winning the first 25-4 and the second 25-7. The Badgers made the last set interesting but still fell to the red hot Pioneers, 25-18.
Sophomore Samantha Hoerning led the Pioneers with 7 kills, while freshman Nicole Herringshaw and Voss each added 5 kills. With this strong win the Pioneers improved their record to 2-6.
Even though UC didn't win all four matches this past weekend, the Pioneers are still confident in each other.
"They just want to win on their own," head coach Aris Bird said. "They just want to play."
UC heads back out on the road this weekend to participate in another four-match tournament hosted by Oswego State. The Pioneers face Oswego State in the first match of the weekend, Friday at 4 p.m.