UC swims circles around St. Lawrence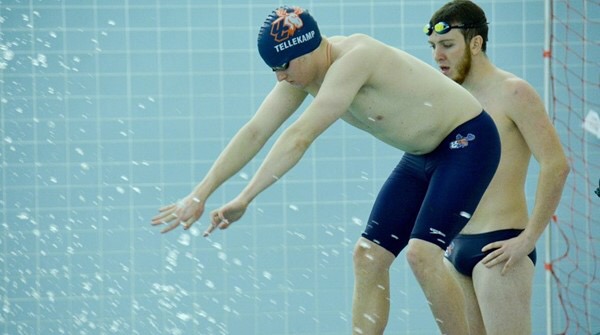 Anthony Cittadino, Sports Editor
The Utica College men's swim and dive team hosted St. Lawrence University Saturday afternoon. 
The Pioneers defeated St. Lawrence 164-118. Utica improves their record to 7-5 this season. This marks the best season the Pioneers have had in over a decade.
One major event for UC in this meet was the 400-yard medley relay, setting a new pool record with a time of 3:48.23 thanks to juniors Daniel Angotti and Aaron Gudrian, senior Chris Deyette and sophomore TJ Tellekamp.
Tellekamp shinned against St. Lawrence with three first place finishes in this one.
Deyette also earned three first place victories in the 100-yard breaststroke, the 200-yard breaststroke and the 200-yard IM.
The Pioneers will dive back in the pool on Feb. 4 as they travel to Clarkson University looking for their eighth win. The meet is scheduled for 1 p.m.