Multiple UC athletes post career bests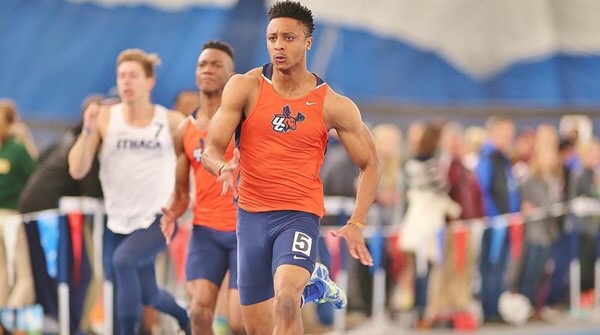 Anthony Cittadino, Sports Editor
The Utica College men's and women's track and field team hosted the third Pioneer Invitational of the season, Saturday afternoon. 
All-American, Nicodemus Gambill broke another Pioneer record in this one with a time of 6.87 in the 60M event. Gambill finished in first place with ease. He also finished in first in the 200M with a time of 22.12.
Senior Erik Winberg and sophomore Tyler Wright finished first and second in the one mile run event with times of 4:27.03 and 4:27.42.
Senior Sam Bonk placed first in the shot put event with a distance of 14.24 meters.
Jon Hoover threw a career best in the weight throw with a distance of 15.06 meters and finished second.
The Pioneers return to the track on Feb. 4 as they travel to Ithaca College to compete in the Bomber Invitational. The meet will begin at 10 a.m.