Fall Sports Season Recap
Matt Rogers
Co-Editor-in-chief
Football
After a fast start, where UC jumped out to a 3-1 record in conference play, the Pioneers dropped their final four games to finish 4-6 (3-5 Empire 8). Junior quarterback Teddy VanGalen finished second in the conference with 2,662 passing yards, while senior receivers Greg Palmer and Alex DeRusso each hauled in over 850 yards. Junior linebacker Juwan Wilson led the conference in tackles, with a staggering 117, while senior defensive end Nick Woodman finished with 13 sacks, also tops in the conference. Senior kicker Tom Woodburn led the nation with 22 field goals made, and set an NCAA Division III record with the highest-ever field goals per game average.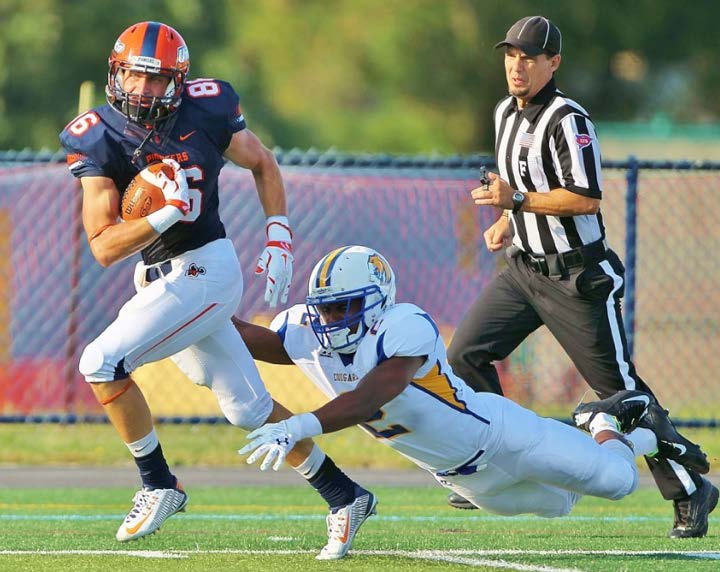 Head Coach Blaise Faggiano
Overall thoughts on the season: "This season shows our program has made strides. Our schedule was tougher and we rose to the challenge from a competitive level. Two years ago we were 3-7 and lost to Fisher by one point and Ithaca by a touchdown. The difference this year was the leadership of our captains, our leadership council, and seniors. This group bought in to the process and it showed in our performances. We will learn from this season and move forward."
Women's Soccer
Led by first-year head coach Eileen Coyle, a young Pioneers squad jumped out to a 2-1 record before finishing 3-13-2 (1-7 Empire 8). Freshman Jenna Mazza paced the Pioneer offense with five goals, while freshman Abby Reilly, junior Ciara McIlvenney, and sophomore Keri Berkowitz each added three goals apiece. Junior goalie Jamie Enders posted a shutout, and made 71 saves, while sophomore Kimberly Beattie added 52 saves of her own. Seniors Morgan Donovan, Krystine Alvear, and sophomore Elanna Green led the Pioneers in minutes, as each spent over 1,400 minutes on the field.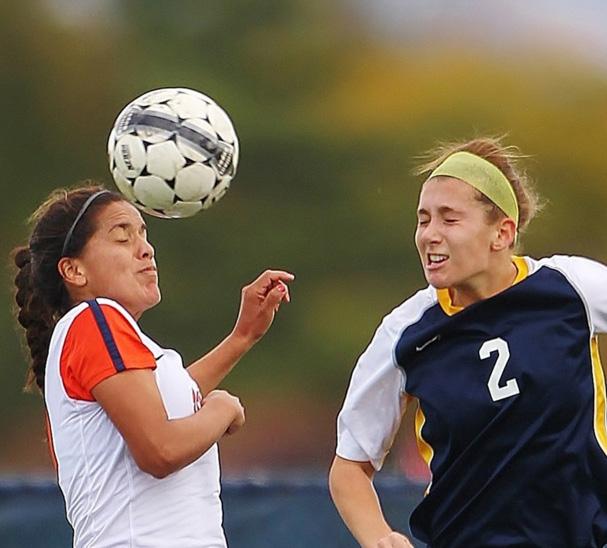 Head Coach Eileen Coyle
Overall thoughts on the season: "We made huge strides this season. While it doesn't show in our record, this is a program that has a lot of potential. Our mentality, competitive drive, and commitment levels are improving, which has been a hurdle in the past. I'm looking forward to the future of our program."
Men's Soccer
The Pioneers struggled to generate offense in many games this year, and as a result, UC finished 5-13 (1-6 Empire 8), a severe drop-off from last year's team, which finished 4-3 in conference play. Despite the disappointing win-loss record, senior forward Shane Ruffing was phenomenal all year. The Rochester native was named first team all-conference, and leaves the program as the all-time leading goal-scorer with 33. The team was plagued with injuries, as sophomore Bita Gazashvili, who chipped in three goals, went down mid-season with an ACL injury. Sophomore Matthew Milograno and senior Nick Hallett split time at goalie, and the two combined to make 99 saves on the season.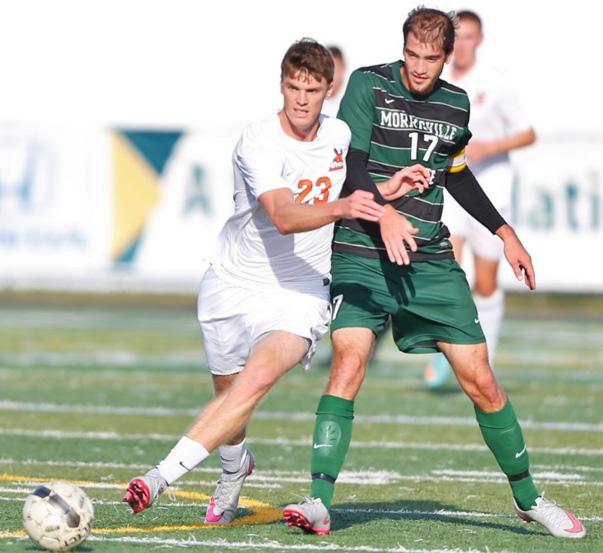 Assistant Coach Alex Fisher
Overall thoughts on the season: "I wish this season would have turned out better for us. At times we demonstrated we are capable of competing at a higher level. Our next step is to do so on a more consistent basis."
Field Hockey
After three consecutive Empire 8 championships, a young Pioneers squad, which included nine freshmen and nine sophomores, finished fifth in the league. The Pioneers started 1-5, but bounced back to finish 7-11 and 4-4 in conference play, just one game behind Washington & Jefferson for the final Empire 8 conference tournament bid. Senior Colleen Dowling earned first team all-conference honors, while freshman Rylee Meelan earned second team recognition. Meelan led the Pioneers with eight goals, while junior Meghan McCormick added six goals and four assists.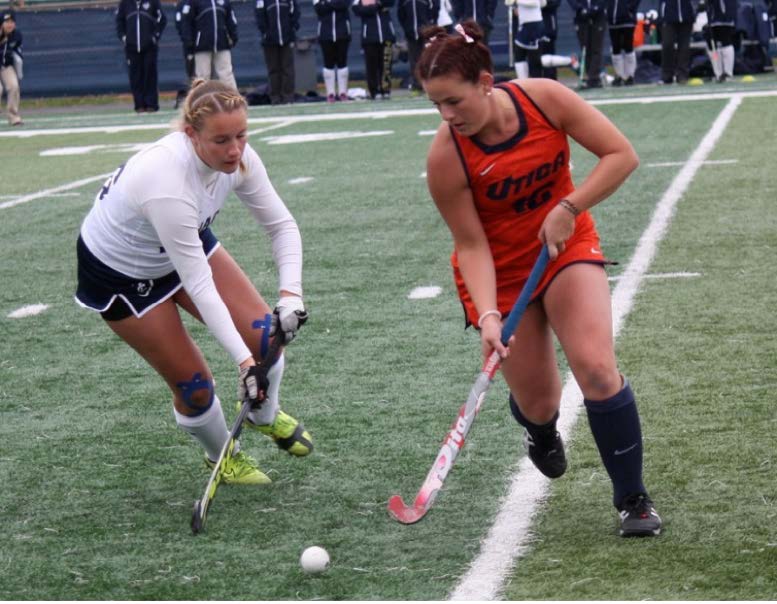 Head Coach Sarah Elleman
Overall thoughts on the season: "Overall, this was a rebuilding year for our team. We had a rough start while many of our team members were adjusting to the collegiate game. However, we improved every single day and ended the season playing really well."
Women's Volleyball
While the Pioneers record, at 6-29 (2-6 Empire 8), may not look impressive, this year represented progress for UC, which finished tied for sixth in the conference. The Pioneers won two conference matches. The last time that had been done was in 2002. Senior Lora Allen finished her career as the school's all-time leader in assists, as her 895 brought her career total to 2,137. Freshman Hannah Voss finished with a team-high 274 kills, while junior Brandi Blaszak and senior Laura Homer-Gunther each eclipsed the 200-kill mark.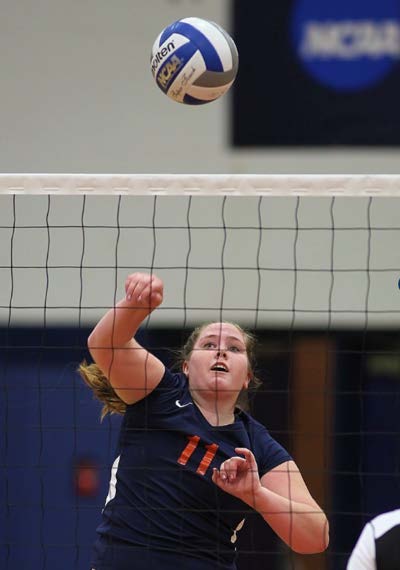 Head Coach Aris Bird
Overall thoughts on the season: "This is the second time in UC history that we have had two conference wins, and we had a significant number of four and five-game matches. We are headed in the right direction and I am proud of the team and how they represent UCVB."