Utica University mourns the loss of senior John Paul "JP" Ramel
Utica University continues to mourn the loss of senior construction management major John Paul "JP" Ramel, who passed away on April 10 at age 22 after suffering a stroke.
Funeral services for Ramel will be held on Friday, April 22 at 11 a.m. at Our Lady of Guadalupe Catholic Church in Doylestown, PA. Calling hours are Thursday, April 21 from 5 – 8 p.m. at Shelly Funeral Home in Plumsteadville, Pennsylvania and on Friday prior to the funeral. The funeral will also be live streamed at https://www.olguadalupe.org/olg-live-masses.
Ramel was a very active member in both the Utica community and his native community in Pennsylvania. In his home state of Pennsylvania, Ramel spent time volunteering with the Plumsteadville Volunteer Fire Company and while living in the Utica area, Ramel also volunteered with the New York Mills Fire Department and the nonprofit organization Sleep in Heavenly Peace.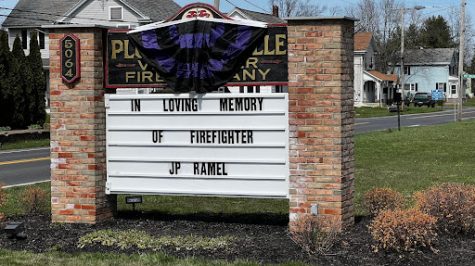 During his time at Utica University, Ramel was greatly appreciated by many. One of those people was the long time girlfriend of Ramel, Erin Sliski. Sliski, who is a nursing student at Utica University, described Ramel as selfless, genuine, hardworking, passionate, quirky, humble and extraordinary. 
"He was the most special person this world will have ever known," Sliski said. "He taught me how to love with all of my heart and how to fight for that love each and every day. He was my person, my best friend, my soulmate, my John Paul, my one in a million guy, my everything and I am forever grateful to have shared a love with him that not many people experience in their lifetime. He will always be in my heart and my love for him will continue to get stronger each and every day."
Sliski also said that to honor Ramel, "the best we can all do is be less selfish and act charitable in all we do. Care for others and give what you can each and every day, because that is what he did and he never thought twice about it."
Another close friend of Ramel's was senior construction management major Ethan Tremblay, who had been with Ramel for the past four years at Utica University. To describe Ramel, Tremblay said he was simply the best of the best.
"He never put himself first and made everyone around him a better person," Tremblay said. "He was a classmate, roommate, but more importantly, he was a brother to me. The world truly lost a wonderful person."
Connor Schwartz, who is also a senior construction management major at Utica University, was a close friend of Ramel. Schwartz said Ramel was the type of person that would do anything for anyone, and was always volunteering his free time to help someone in need.
"JP always showed up early and stayed late to anything and everything he ever did and he was the hardest working and most dedicated guy I ever met," Schwartz said. "He understood that there is always someone who is less fortunate than yourself and that helping others is the most important thing you can do in this life. He was a true, natural born leader who helped make the CM program what it is today and his effort is a major reason why our program is so successful today and why it is set up to be successful in the future. He touched everyone who knew him, or even just talked with him briefly once, in a positive and amazing way."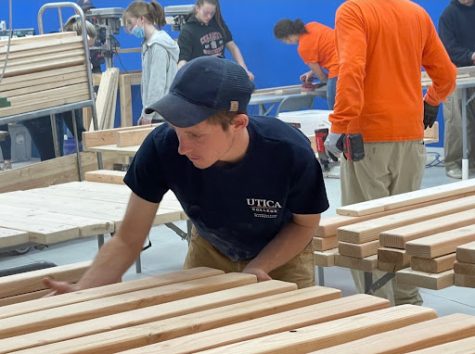 Senior psychology major and criminal justice minor Gabrielle DeRocher was another one of Ramel's closest friends. DeRocher said that without Ramel in her life, she wouldn't have been able to make it through these past four years at Utica University. 
"JP and I met freshman year and immediately became best friends, and he was the type of person who you just wanted to be friends with and be around," DeRocher said. "He was so caring and just willing to do anything for those around him, no matter when or how far. I was one of the luckiest people to have had the chance to share life with him and he meant so much to so many people. We are all so lucky to have known him and although he isn't here with us physically, he lives on in everyone that he has ever impacted."
According to senior construction management major Nicole Zalewski, if you thought of the most genuine and kind person in your life, and added 10x to that, you would have John Paul Ramel.
"He will be dearly missed and his beautiful soul will be forever etched into the hearts of all that had the privilege of knowing him," Zalewski said. "JP, I will never forget the moments I shared with you and I will carry you with me as I walk at graduation. It hurts to end this chapter of life without you, but know that all of your peers/friends will carry you with us as we walk across that stage and throughout our lives."
A GoFundMe was created on Friday, April 15 to support Ramel on behalf of Valerie Fadigan, who was Ramel's aunt. The GoFundMe has raised just north of $24,000, and the goal of the fundraiser is to reach $30,000. To donate, click here.