Op-Ed: Starting a club on campus brings challenges and rewards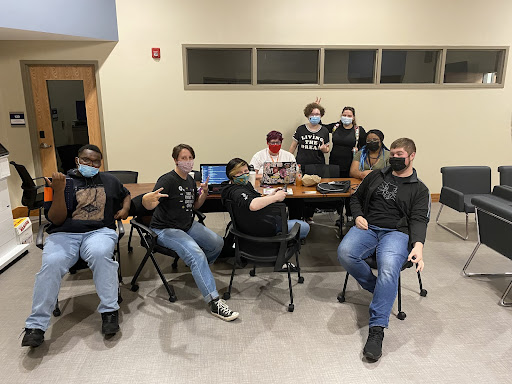 The best way to meet new people at college and interact with them is by joining clubs. Clubs are an essential part of campus life as they not only help people find others with similar interests, but they also help people meet and connect with others in their major if they join major-specific clubs. 
Last spring, I worked on making my own club, The League of Extraordinary Nerds. The club is a safe space and hangout opportunity for people to do homework or to play board games with each other. 
The main board game the club has settled on since starting is Dungeons and Dragons, a table-top roleplaying game where you create a hero and navigate them through a story and world that the dungeon master created. However, I will be first to admit that starting a club on a college campus is not as easy as it looks. 
There are a few steps you need to take before your club is even possible to advertise.
First, you need to find a staff or faculty member who is willing to be an advisor for the club. I was fortunate enough to have Jason Francey, the Assistant Director of College Engagement and member of the Student Living and College Engagement (SLCE) staff, agree to be the advisor for my club. 
After obtaining an advisor, you need to go through the process of filling out the new org form and make sure you have some sort of E-board in place. You also must develop a constitution for your club that explains its purpose, what each person's job is, and so on. After filling out the org form, you will wait a few days to see if the club has been approved or denied. 
Once it's been approved, you move to the next phase which is going to a House of Orgs meeting to get your club recognized by the college and Student Government Association. 
After it's recognized, you can participate in the yearly org fairs to get the club moving. However, this is where things can get complicated; clubs can be recognized, but then have a hard time attracting a certain amount of people in order for it to get off of the ground, which usually leads to the disbanding of the club before it even started. 
Advertising your club at the Fall Involvement Fair is one of the best ways to get people interested early in the school year. I used the tactic of spreading it by talking to people who were already interested in the idea and having them spread the word also. By doing so, by the time the fair took place a lot of people approached my table to sign up for the club due to their interests and who they heard it from. 
Many members of student organizations have said one of their favorite things about the club life on campus is the community within them.
"It's a really good way for people to reach out to others on campus with a common interest," said Caph Dias, a sophomore who is also a member of the GSA and League of Extraordinary Nerds. "A lot of freshmen are completely new to the area and have nobody so it's a step towards finding a support system. Clubs also bring a lot of really fun events that bring the whole UC community together."
If you are interested in starting your own club, contact the office of Student Living and College Engagement (SLCE) in 205 Strebel Center for more information.