Career and Professional Development Center evolves into 'Career Readiness' Center with more changes to come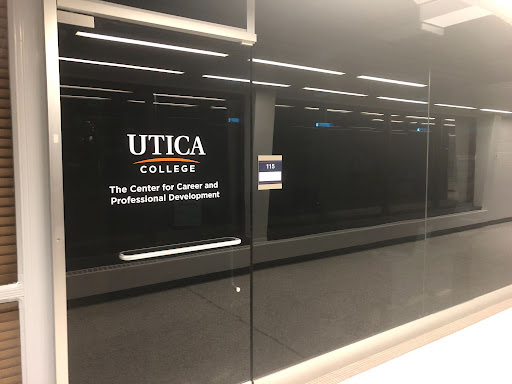 Starting this semester, the Center for Career and Professional Development is beginning a new transition and has adopted a new name, now called the Center for Career Readiness. 
Along with this name change, many staffing changes were made over the summer as success coaches were hired to target specific professions and career fields. 
A donor supported the department's expansion and formal dedication will be coming in the next few months, said Kailea Murray, the new director of the Center for Career Readiness. She previously served as interim director of the former Center for Career and Professional Development. 
"We changed the name to better capture the scope of the work that we do," Murray said. 
The Center for Career and Professional Development is a place many UC students have turned to when preparing to enter the workforce, looking for internship opportunities or searching for an on-campus job. Incorporating career readiness in its name emphasizes what the center wants to be most known for.
"Now that we have a full career development staff to support students' professional and career development, a full campus employment staff, and a dedicated individual to support co-curricular experiences and Pioneer Pitch-In, our office truly supports students throughout their entire journey to career readiness," Murray said.
However, the center is still expected to perform the same way it always has.
"The Center for Career Readiness is fully prepared this semester to best support our students, alumni, faculty, staff and employer partners," said Victoria Pardee, assistant director of the Career Readiness Center. "Our industry-centric model of career coaches allows the team to be knowledgeable in their industry areas through research, faculty and employer collaborations."
This semester's career chats will return as well as new industry-focused networking nights that will be available to all students who wish to participate, Pardee said.
Along with a new name, another major sign of change is all the new hires that have been recently brought onto the Utica College campus to work in either the Student Success office or in the Career Readiness office itself. Murray said the college has always placed emphasis on making students at this college feel "career ready" and new hires have been made so that every student has a specific career coach they can go to specializing in their field.
"Within the office, we have an industry-centric model, which means that each student has their own personal career coach to work with them on their career and professional development journey," Murray said. 
Even with these changes, appointments will still be arranged in similar fashion to past semesters. 
"With the college beginning to open up and return to a sense of normalcy, students will again have the option to make appointments with our office via in-person, Zoom or over the phone," Pardee said. "As an office, we plan to continue this flexibility, as many of our students we work with are online students throughout the United States."
Pardee also said she understands that some students have different comfort levels involving the pandemic, so she's hoping that also offering the career chats this semester in virtual and in-person settings will help students succeed.
"We can't wait to connect with everyone throughout this academic year," Pardee said.  
The Center for Career Readiness is located in 115 Hubbard Hall. Dates for career chats will be announced.