As Long As We Both Shall Live movie shot in Utica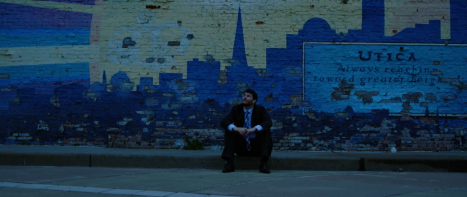 The city of Utica is set to take the big screen as a romantic thriller "As Long As We Both Shall Live," premieres on multiple on-demand platforms on Feb. 26. Utica is not just a backdrop for the long-awaited film, but a character in and of itself, Producer Adam Sherer said.
The carefully crafted movie can be watched on platforms like iTunes, Amazon Prime Video, YouTube and Google Play.
The story was initially set to be filmed in Los Angeles, but with Co-Executive Producer Emily Sinnot-Ramrezs' input, the set of "As Long As We Both Shall Live," became her hometown- Utica.
Utica had everything Director Ali Askari and producers of Boom Picture Company asked for. Paul Buckley, Utica's Media Commissioner and host of "City Limits," landed a majority of the locations for the film. Stars like Paul Sorvino ("Goodfellas,") Yael Stone ("Orange Is the New Black,") and Josh Helman ("MadMax: Fury Road,") are in the same picture as The Green Onion, Tailor and The Cook, Utica Coffee Roasting Co. and The Utica Zoo.
Utica welcomed the cast and crew with open arms as they ventured across the city. The police department was a huge help in blocking off streets for filming and Utica Coffee played a big role in the upkeep of caffeine levels.
This film is one that will keep you on your toes and while you're at it, also make you question what is real.
The story of "As Long As We Both Shall Live," unfolds as Malcolm (Josh Helman) is thrown into depression after his wife Sarah (Yael Stone) tragically dies. One year later, he finds himself in love with Nya (Jennifer Allcott, writer of "Kate Can't Swim,") but starts seeing terrorizing visions of his dead wife. Malcolm must deal with the past to save his sanity and hold onto his new love.
Worlds collided when Utica culture was embedded into the script. Well-loved restaurants are mentioned by name and plates are full of chicken riggies. Community members became laced within the script.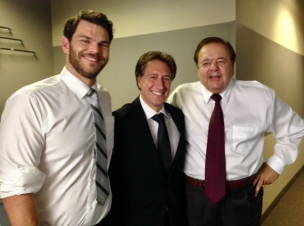 "Call me! Call me!" Dean Nole, the owner of Cafe CaNole, heard from Paul Buckley. "You got a suit?" Nole was asked.
Nole got the suit and auditioned for a role as a bank teller. Safe to say, watch out for Nole in the film.
Local musicians and former Utica College hockey team players, like Jordan Hobaica, make an appearance as well. Buckley even landed a role for himself as a distinguished gentleman.
Hobaica, a Utica College alumnus, did not know what to expect when he found out his team was going to be in the film. Happy to represent UC, Hobaica spent the day filming with the crew and was blown away by the amount of time it takes to perfect the movie-making craft. It left him with a lot of respect for the people in this industry.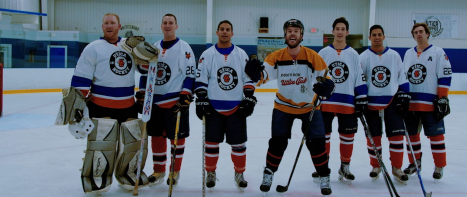 This is not the first time Utica has been used as a filming location. Back in 2016, "We The Animals" was shot here. This movie became one that streamed on Netflix and won a Sundance award.
Currently, "As Long As We Both Shall Live" is available for on-demand viewing at a price of $12.99. Sometimes there are flash sales so you can get a lower price. VOD sales will be the determining factor of whether or not it will become available on streaming services.
Buckley welcomes any movie to the film-friendly environment of Utica. Buckley says it's easy to get a hold of anyone you need, and the police department bends over backward to accommodate movie making.
Sherer said that anything they needed for the movie, Sinnot-Ramrez would reply, "Utica's got that!"
The quirky characters of "As Long As We Both Shall Live" will tug at your heartstrings, and the city of Utica leaves a lasting impression on anyone that comes through. From Utica's welcoming community to the skyline composed of historical and modern architecture, Utica is known for its history and it's still in the making.