Utica Bread, a rising bakery in a growing community
A crowd of people gathered outside of one small store on Genesee Street in New Hartford early on a Saturday morning. The shop was due to open in two minutes, and already people were lined up, waiting eagerly to be let in.
Finally, the door opens, and the smell of something yeasty and sweet wafts onto the sidewalk, drawing in more passers-by. It is the smell of freshly baked bread straight from the oven.
Utica Bread has grown since its initial formation in 2015 and now has four locations spread across the city and surrounding areas. The bakery feels like home to many community members.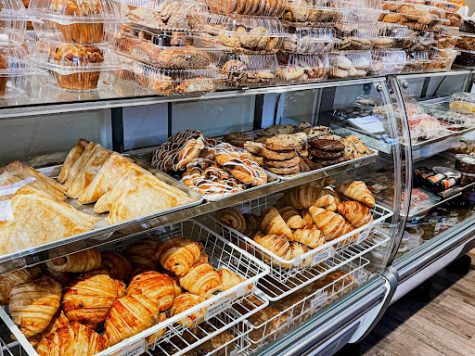 "I would definitely consider [Utica Bread] a staple of the community, anything with Utica, like Utica Bread or Utica Coffee, is like a welcome sign," said June Jones, a customer. "It's like Utica is something big now, not just a place that simply exists. I just think it is great that Utica and businesses within are starting to act like Utica is a big city and not a run-down one."
The store is small. The narrow entryway is now filled with patrons lined up to place their orders. Next to the door, a stand is lined with rolls, sourdough and other quick grab-and-go items for customers. 
"The shop has a very homey feel," said Jessie Moore, who grew up in the Utica area but does not live locally anymore.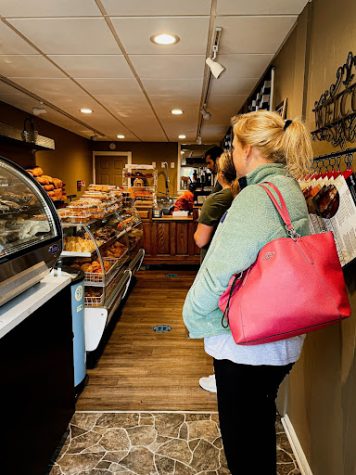 "You walk in and get that smell of fresh bread as soon as you walk in, almost like in grandma's kitchen," Moore said 
Moore said she adores their sticky buns and considers them the perfect treat to help satisfy her sweet tooth. She has told all of her friends about the bakery, she said.
"I would say they are a very important part of the community. I would rank them right up there with Utica Greens," Moore said. "People ask where to go when they come here, whether they should go to Utica Bread or the Purple Cow that is right next to it, and I say to hit them all. Just boom, boom, boom in a row."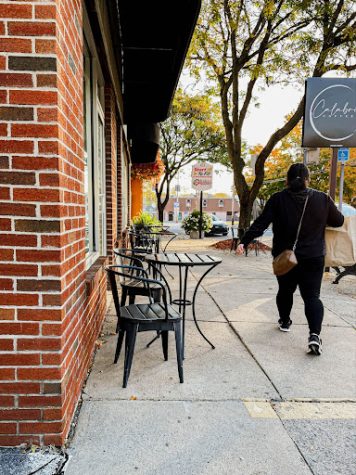 "Their name is up there like Greens or Riggies even," Moore said.
Utica has a rich food history that features many delicacies well known in the area such as Chicken Riggies, Utica Greens and Half Moon cookies. 
Utica Bread opened in Utica's Bagg's Square district in summer 2015. The owners at the time, Tim Hardyman and Christian Talgo, had the bakery idea after running their restaurant The Tailor and the Cook, a local home for fresh farm-to-table cuisine, and realizing that there was not a good source of local bread, according to the Utica Bread blog. 
After its initial success, the company relocated to the old home of Hemstrought's Bakery on Oswego Street from its original location on Genesee Street in Utica. 
The continued high demand for products including wholesale purchases led the company to then expand with a satellite location on the New Hartford end of Genesee St. in 2019. 
Utica Bread continued to grow through the COVID-19 pandemic in 2021, opening its third location in Clinton on Chenango Avenue. This new spot sells a variety of bread and baked goods, and started to offer local cheeses as well, according to an article from Lite98.7.
Tim Hardyman sold his portion of the business to Tim Owens, who has continued to expand the business. The fourth and newest location just opened in the North Utica Shopping Center. 
"Everyone loves them," said Jones, who has lived in Utica her whole life. 
The company's expansion will keep the community growing, she continued.
"If you have one on every corner, you are going to get more people from different areas to come," she said.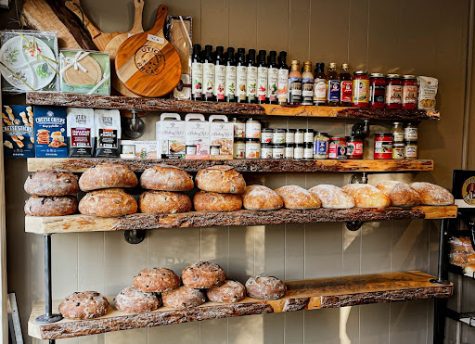 The store is well-equipped to handle more customers, said Jones.
"I visited the new Utica bread a couple of weeks ago and they welcome you like family, they don't ignore you and are very friendly," Jones said. "I bought some quiche that was very very good and they also make amazing homemade sandwiches, pasta, cheeses, olives and anything you can want, even though it is a small little store."
Thomas Caputo, a local Utican who loves Utica Bread, goes there often for all different artisanal products and authentic baked goods that he cannot get as fresh anywhere else in Utica, he said. 
"There is a reason that Utica Bread now has multiple locations in the Mohawk Valley," Caputo said. "Whether it's their pain au chocolat replicating an authentic French recipe or their delicious take on Utica's tomato pie, customers like myself know that when we shop there, we're getting a delicious product that's going to keep us coming back for more."
He also feels as though they have mastered their sourdough, which he described as having a, "hard crust and a tangy, soft inside."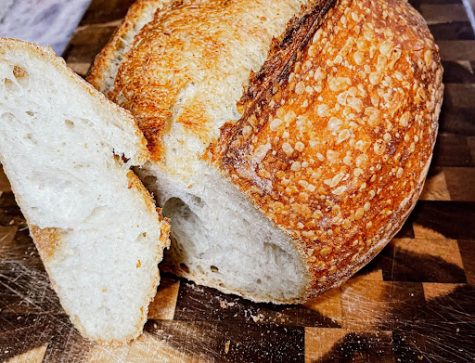 Caputo continued by discussing the importance of supporting small businesses especially in the post COVID-19 era.
"Places like Utica Bread help the community thrive and continue to prove that the Mohawk Valley is one of the best regions to find cuisine of any kind," Caputo said.
Besides being locally known as a hotspot for homemade goods in the community, Utica Bread has been mentioned in Food and Wine Magazine twice.   
The first mention was in 2018, according to Lite98.7. David Landsel, a food critic for the magazine, discussed the restaurant's chocolate croissants in an article titled "The Best Breakfast in every state."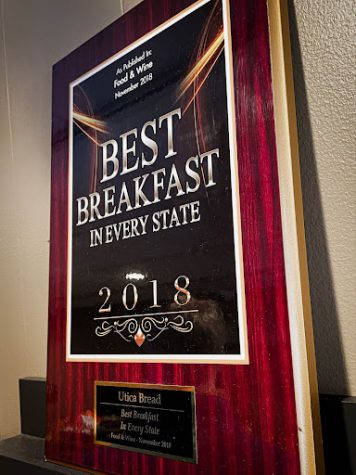 Landsel referred to them as "Stellar."
Olivia Douglas lives a few towns over from Utica but goes to the bakery to treat her and her grandmother on special occasions. They both always hope the croissants will be available.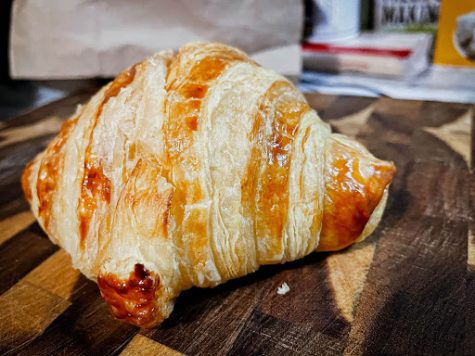 "I really like their chocolate croissants. They are always really good," Douglas said. "Honestly there are not many places where they offer something like that as an item you can get, and being able to get something that is flakey and fresh and not out of a box is really nice."
In 2020, Landsel again mentioned Utica Bread in Food & Wine's "The Best 100 Bakeries in America."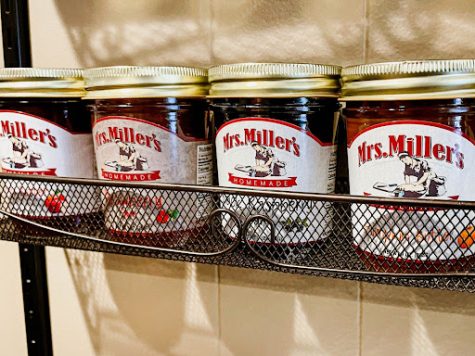 Throughout the past several years, Utica Bread has continued to expand and grow along with the revitalization of Utica and remains a staple in the community allowing the location recognition across the country. 
"I love the atmosphere and everyone who works there is very nice," Douglas said. "I would highly recommend going there to all of my friends."