Valentine's day memories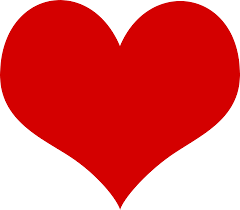 Kaitlyn Tambasco, Staff Writer
Valentine's Day can mean many things to different people. For some, it is just another day, but to others it is a time to spend with loved ones.
We spoke with some Utica College students and faculty to learn about what they did with their significant others on Valentine's Day.
Lavonna Loomis
Freshman Lavonna Loomis and her boyfriend have been in a relationship for two years and four months.
Loomis remembers when things got expensive with her first Valentine's Day with her boyfriend.
"We went overboard on buying gifts for each other and we went to dinner," Loomis said.
This past Valentine's Day, Loomis and her boyfriend didn't buy gifts for each other but split the bill for a nice meal.
"We both decided that going overboard on gifts was silly and that going out to dinner would be a lot more reasonable," she said.
Professor James Brown
Criminal Justice professor James Brown has had his fair share of Valentine's Day memories.
Like Loomis and her boyfriend, Brown and his wife also try to go out to a nice restaurant every year.
"We have three children; two in graduate school and one, 18, at home, so worrying about young children isn't an issue any longer. Nonetheless, the alone time is always good," Brown said.
Brown and his wife would like to spend Valentine's Day at their retirement home in Lake Placid.
Natalie Capriglione
Sophomore Natalie Capriglione and her significant other have been together for about a year and a half now.
Since Capriglione's boyfriend doesn't attend Utica College, he came up on the weekend after Valentine's Day to celebrate with her.
"This year he made me chocolate covered strawberries on a heart-shaped plate. He also used rose petals to spell out 'I love you'," Capriglione said.
She also recalls Valentine's Day in 2016, when her boyfriend got her a Build-A-Bear that was dressed in hockey gear.