Slippery walkways and parking lots at UC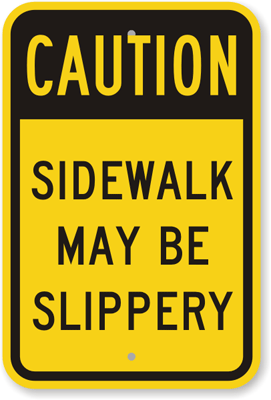 An email was sent earlier this afternoon from campus safety, which encouraged the use of caution when walking on the pathways and steps around the campus buildings.
The slippery concrete was a result of the rain accumulation and low temperatures creating ice patches. However, these patches are not easy to spot so students should walk with caution at all times.
A facilities vehicle was spotted spreading salt on the sidewalks and roadways around campus.