Enjoying Super Bowl LV in a safe and socially distant manner
Hope Russo, Assistant Features Editor
February 6, 2021
The kickoff for Super Bowl LV between the Tampa Bay Buccaneers and the Kansas City Chiefs is just days away and one of the most highly anticipated sporting events for fans, especially those who are also Utica College students. 
With the COVID-19 pandemic still preventing large social gatherings, Super Bowl viewing parties are encouraged to be much more intimate compared to years prior. Considering that large groups should not congregate in homes to enjoy the game, students and young adults are now wondering the best way to celebrate and enjoy the Super Bowl while still staying safe. 
During this time, Utica College is being especially cautious on how they approach encouraging students for all events, including this one. Interim Director of Student Engagement, Lauryn Moore, urges students to stick strictly with their roommates to watch the game.
For those who do wish to include those outside of their immediate bubble, they are urged to coordinate viewing parties with friends or family via Zoom, FaceTime or Google Hangouts. Creating a fun, football-themed e-invite to send out to socially distanced guests will give people a nostalgic feeling and something to look forward to. 
"I encourage students to find ways to connect with each other and watch together from a distance," Assistant Director for College Engagement Jason Francey said.  
Whether you are living on or off-campus, a small gathering just including roommates can still provide a great opportunity to have fun while watching the super bowl and all of its iconic commercials. Try to bring out your inner party planner. If heading to the local store to pick up some party decorations is an available option, take advantage of that. Hanging out around the living room or common area with games, snacks and good friends sounds like a safe but enticing evening. 
Food is one of the biggest aspects of planning an occasion for the game. If you plan to be with roommates, close friends or family this Sunday, there are options for staple game day food items that are easy to make or order for take-out. Think about creating a menu of the food you wish to snack on, and have each roommate or friend make one. 
Internship Program Director for Nutrition, Erin Kelly, said if you are looking to create snacks at home to think about ways to multi-purpose ingredients or stick to a theme. Tex-Mex food can be easy to prepare and you can mix and match ingredients. For example, think about a 'chips and dip bar'. 
"Buy a few types of tortilla chips and serve them with salsas, guacamole, maybe a homemade dip like Cowboy Caviar, or a sour cream-based dip like this Mexican Sour Cream Dip recipe," Kelly said.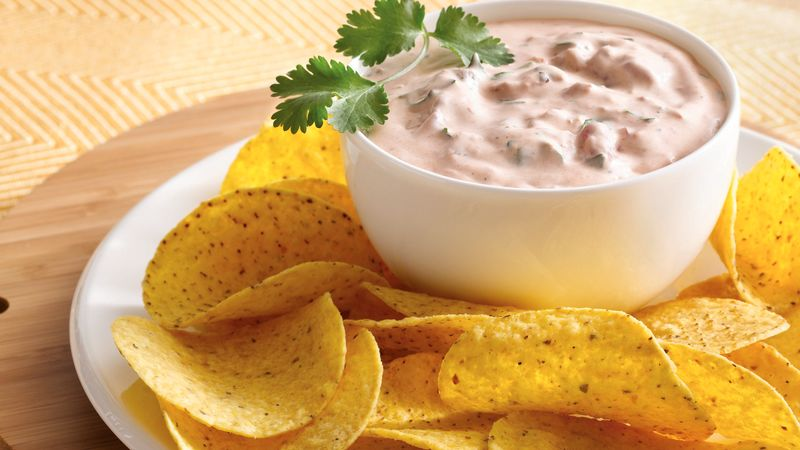 Kelly went on to note that amount of creative leverage involved with food preparation this season.
"Along with the chips and dip, you can make a big plate of nachos using some of the same ingredients," she said. "Layer chips, black or refried beans, and shredded cheese on a cookie sheet. Warm in the oven until the cheese is melted and top the nachos with whatever you'd like – lettuce, tomatoes, avocado, olives, sour cream. The options are endless. You can also substitute meat for the beans – shredded chicken or ground beef both work well."
Local restaurants and bars that might have previously advertised in-house super bowl food and drink specials are still following in accordance with state guidelines, which include being closed by 10 p.m. and unable to host parties larger than 10 at one table. While these establishments may not be hosting individuals, some are still offering specials for take-out.
The Killabrew Saloon located in New Hartford has already advertised different 'Super Bowl Party Packs' that will be available for take-out which offer a slider pack, taco pack, deli sub pack and an appetizer pack.
Kelly encourages any individuals who are trying to stay away from the less healthy food, to limit their intake of hot cheese dips, fried foods and highly processed foods. 
"I like to have a veggie tray with dip on hand," Kelly said. "Because balance is really the key – enjoy all of your foods in moderation."
She also reminds those who are of the legal drinking age to remember that alcoholic beverages and even sodas are high in calories, so make sure you have plenty of water to go around as well. 
Student Living and College Engagement sent out a statement reiterating some of the main points of safety they hope to enforce over the weekend. The office, along with the college, continues to urge students to put safety as their foremost priority.
"We are hopeful that next year we'll be able to enjoy Super Bowl Sunday all together as a campus community again," the statement read.