Keeping calm and staying social during a COVID semester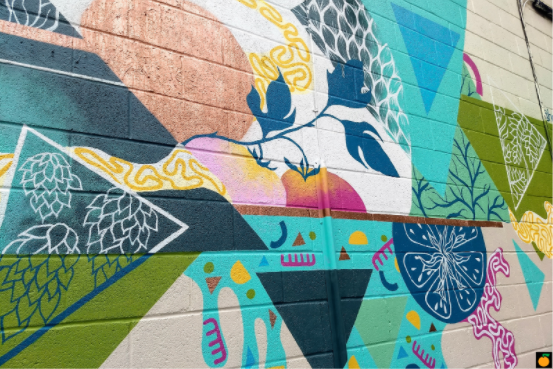 Throughout the past semesters at Utica College, many students have had the ability to venture into close quarters with other students and do almost anything they wished. Now, having fun and gaining new friendships in a COVID friendly manner is more challenging.
After speaking with a few students, both commuter and residential, many locations that are social distancing friendly were suggested.
Wagner Farms sunflower patch, mini golfing, reading and drawing outside were sophomore Ally Greif's recommendations for COVID safe activities.
"I like to read or draw outside because it is a good way to relax and take a few minutes away from everyday stress," Greif said. "You can also do this while social distancing which makes it even better during this time."
Greif, like many students, understands the importance of social interaction while also remaining safe.
"I've really liked starting to paint," Junior Laura Spaulding said. "It's just a great stress reliever and very enjoyable. It also allows time to pass by quickly."
Junior Annika Howell also likes to hike and enjoys more outdoor activities.
Hiking at Chimney Bluffs, Watkins Glen, Buttermilk Falls and Chittenango Falls, as well as biking and playing tennis are all activities Howell enjoys.
"I enjoy activities that are active and that you can do with friends, such as hiking or exploring new places," Howell said. "I find these activities enjoyable because you can socialize with others while being active."
Being socially active in this stressful time is still very much possible even with social distancing.
"I really like to be outside so activities that can be done there interest me a lot," Spaulding said. "It allows me to get fresh air and some exercise."
Other students such as Spaulding enjoy activities outside greatly because it allows for social distancing, fresh air and an overall safe experience.
"My favorite destination that I have been to recently has been the Wagner Farms sunflower patch because it was something different to do, and it was very neat to see the endless patches of sunflowers," Greif said.