Staying positive during the pandemic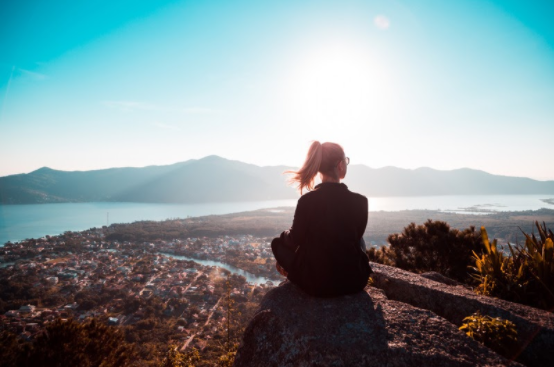 Gianna Cognetti, Contributing Writer
A large part of student life is finding a balance between academics, extracurriculars and social life. Since the COVID-19 pandemic hindered how Utica College typically operates, it can be even more challenging to find that balance.
Track and field Head Coach James Lemieux and UC students have advice to help.
With all UC athletic facilities being closed, students may have a hard time practicing with their team or staying in shape personally. Lemieux said students should utilize the abundance of outdoor space on campus or consider joining local gyms in the meantime.
"As of right now, the only space for students to work out is outdoors," he said.
He also suggested activities such as core workouts, walking or running. All of which require no equipment.
As for his athletes, he said they will be using outdoor spaces as much as possible and engaging in bodyweight workouts, core and flexibility. UC athletes who are awaiting their season can also take it upon themselves to find space outdoors and accomplish a bodyweight workout or exercises similar to that.
Not only does Lemieux focus on the physical shape of his athletes, he makes sure their mental state is healthy as well. By looking at the positive aspects, Lemieux tells his athletes that the extended preseason could be a benefit to them individually and as a team.
"We can focus more on academics this fall while building the best possible foundation for future success," he said. "It is the little things that we can do now that will make the biggest impact down the road."
Unfortunately, some senior athletes may not have a final sports season. Yet again, Lemieux offered positive spirits and guidance. Lemieux hopes they can have a final season, however, if they do not he wants them to view this year as a legacy for the program's future.
"We have tremendous coaches for all of our teams," he said. "We have some of the most dedicated athletes you could hope for. This could be an amazing year, regardless of COVID-19."
Senior Julie Emerson advises seniors to look back at the memories and good times they were able to have so far, and not to dwell on something they can not change.
"Keep pushing through, there is always sunshine after a storm," she said.
Sophomore Jordyn Bucci-Mooney said she struggled a lot with change before the pandemic. However, academically she finds that with the new way of learning, she has a much more flexible schedule than she would have had before.
Bucci-Mooney is also a track and field athlete at UC, yet in her spare time she enjoys hiking to stay active.
"Hiking has helped a lot and it is very socially distanced," she said. "Snowshoeing and skiing are on deck as it gets colder."
Remaining positive and not focusing on negative aspects are a way students have been able to keep challenging themselves academically, finding creative ways to see their friends, and enjoying new activities they may not have had time for before.
"I believe there is always a silver lining with every change, and I encourage you to look for one here," Bucci-Mooney said.