Fighting Off Winter Boredom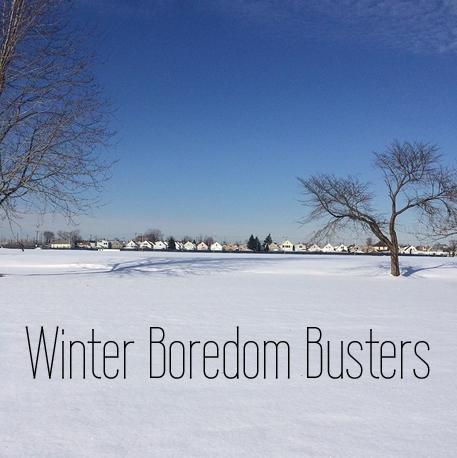 Joya Pavia, Features Editor
The cold months from December to the end of January can be long and boring.
At the same time, there are activities on and off campus for students to stay busy during the winter months.
Sophomore Gianna Longo usually enjoys staying warm and watching Netflix, hanging out with friends or snowboarding. Longo transferred to UC at the beginning of the spring semester, so she does not participate in any winter activities on campus.
"I want to look more into some of the intramurals on campus," Longo said. "I think indoor soccer would be a lot of fun and a good workout."
Entry forms for intramural events can be found in the main lobby of the Clark Athletic Center or in the Intramural Office.
Longo suggests learning to ski or snowboard for students looking for off-campus activities to stay busy during the winter.
"Val Bialas on the parkway is great place to learn how to ski or snowboard since the hills are not extremely difficult or very steep," Longo said. "You can also go tubing and sledding at the parkway too, which is always a good time with some friends."
During the winter sophomore Brooke Girmaldi enjoys snowmobiling with her family.
"We usually go snowmobiling at my camp in Hinckley, which is something nice to be able to do as a family," Girmaldi said.
As a commuter, Girmaldi does not typically participate in on campus events. However, she suggests students attend sporting events, go to local ice skating rinks, go sledding or see a movie.
Students can take a ride to local ice skating rinks for public skate. The New Hartford Recreation Center is located in the Village of New Hartford. Public skate is offered everyday except on Mondays but hours vary.
If students are up for a little drive, Clinton Square Ice Rink is located in the heart of downtown Syracuse. The rink runs until March 9 and is weather permitting — (315) 423-0129 is the number to call for any questions.
Junior Justin Derlago plays for the Utica men's ice hockey team, which keeps him pretty busy throughout the winter.
"I live in the Tundra, also known as Manitoba, Canada," Derlago said. "So, I enjoy ice fishing, skating at the outdoor rinks, tobogganing and making snowmen."
Derlago suggests heading down to the Adirondack Bank Center to catch a hockey game or venture off to one of Utica's tasty restaurants.
If students are looking to get involved on campus, the Office of Student Living and College Engagement (SLCE) located in Strebel Student Center provides students with an activities schedule.
Bethany VanBenschoten, assistant director of college engagement, explained that all activities are posted on the student engagement Google Calendar, which can be found on the SLCE website.
"We always have programs going on in the [residence] halls, in Strebel or other locations to keep people busy and out of the wintery blues," VanBenschoten said.
The Utica College Programming Board always puts on a full week of Snow Daze events — this year's consisted of a hypnotist, grocery bingo, crafts, live music, karaoke and silent disco. VanBenschoten explained that many organizations plan dances and banquets in the spring semester.
"The RAs are hard at work coming up with creative ways to get students out of their rooms," VanBenschoten said. "They plan black history jeopardy, pool tournaments, an aquarium trip and Super Bowl and Winter Olympics viewing parties."  
The Ashley Gavin comedy show, the Womyn's History Month Bruncheon, DIY Cookie Jar making in North Hall, Trax to Success and spring intramural sports are some of the upcoming events students can look forward to.
Most of the events can be found in the Daysheet or on the TVs outside the Dining Commons in White Hall, Pioneer Place or on the CORQ app. WPNR also advertises events and most organizations post paper fliers throughout buildings on campus. Students can even check out the office's Facebook page at Facebook.com/ucactivites or Twitter at @UCEventsTrax.
VanBenschoten explained that the only reason she has the job she does today at UC is because she got involved on campus.  
"I joined my college's programming board for the free t-shirts and got so much more," VanBenschoten said. "Getting involved is important because it allows students to create new experiences and meet new people when they're still transitioning into the college world that's so new to them."
VanBenschoten said involvement brings on lifelong friends, new experiences and skills students did not have before.
"I was in college to become a special education high school math teacher, and I ended up finding that my passion was working with college students, teaching them to become leaders and find their own new paths in life," VanBenschoten said. "I would have never discovered that passion if I had not wanted those free t-shirts!"