Utica College's 2020-2021 Year in Review
After the doors to Utica College were abruptly closed in March 2020 with an overwhelming influx of local COVID-19 cases, the community faced uncertainty in how the college would continue to function. As the 2021 spring semester comes to an end, let's take a moment to review how many things have changed in the past academic year.
August
STEM Scholarship Grant
A $650,000 grant was awarded to Utica College towards Science Technology Engineering and Math (STEM) scholarships. The grant was divided between 14 students to cover four-years of tuition towards a bachelor's degree in applicable fields.
All-Access Bookstore Rental Program
Several facets of life took a startling hit due to COVID-19 and finances were not spared from the list. Textbooks have a history of being expensive for college students; in order to address this, Utica College instituted the All-Access Book Program via Gallup. This program offered a rental service that required a small fee, a waiver agreeing to cover costs if books are damaged, and returning rentals by a predetermined date.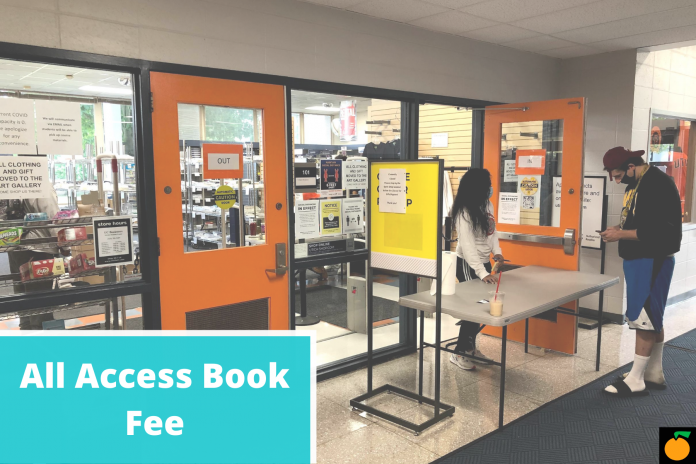 Students Violating COVID Rules Suspended from Campus
Between Aug. 20 and 31, more than 15 students from South Hall were removed from campus after attending a cramped dorm party without masks. The lack of adherence to Utica College's COVID-19 pledge, the zero-tolerance policy and the mandatory policy training pushed Campus Safety to crackdown on these students.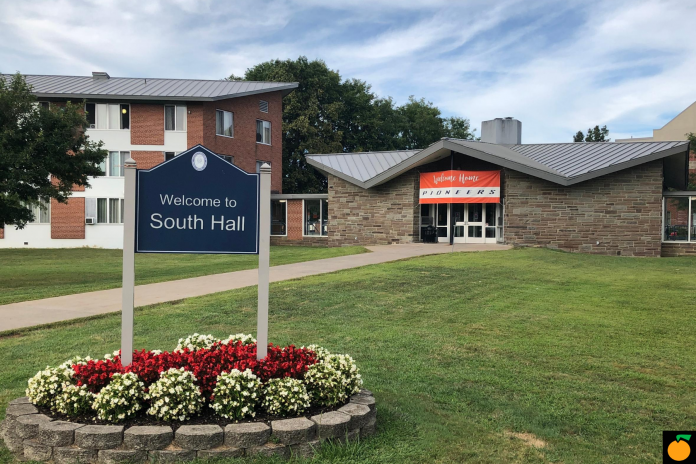 September
Le Bistro Closes Down
Down the hall that connects White Hall and Gordon Science Center, there is an empty cooler and an unused counter that used to be Le Bistro. This grab-and-go café was closed due to COVID-19 regulations. However, students who desired a caffeine fix could traipse to the Gannett Library where Common Grounds remains active.
Socially Distant Unity Walk
For the fifth time in Utica College history, the Walk A Mile for Unity Event was guided across campus with a plethora of signs promoting reflection and inclusivity. This event took place on Sept. 2 and offered something new to a pandemic-conscious campus: a digital option to participate in the walk. In-person walkers had to sign up for time slots and proceed socially distanced while online partners took to social media with the hashtag #UCommUNITY.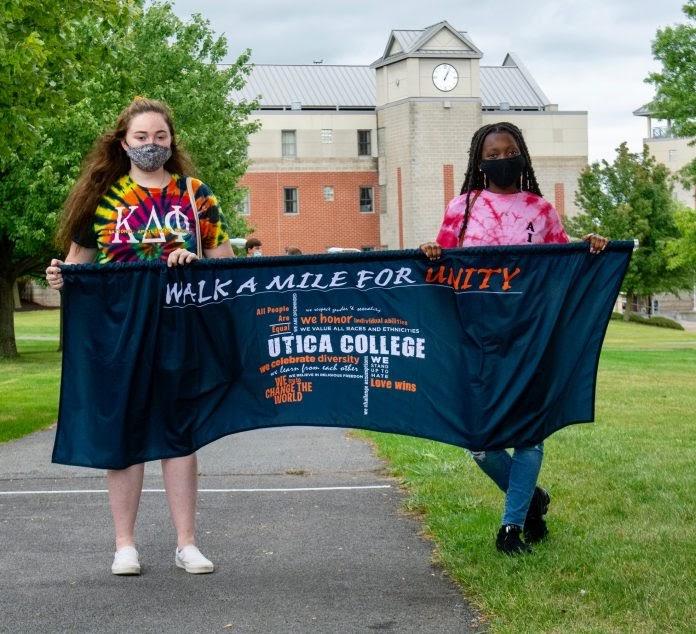 Timothy Ecklund Steps Down
On Sept. 14, the now former Dean of Students at Utica College Timothy Ecklund announced his intention to step down from his position after two years of service due to personal reasons. The announcement created a need for other faculty changes: Scott Nonemaker stepped into the role of interim dean of students, Marissa Finch moved to interim director of student living and Lauryn Moore was shifted to interim director of student engagement.
October
Suicide Prevention Walk raises $800
From noon to 3 p.m., the second annual Suicide Prevention Walk took place on Oct. 7. This event was held by Active Minds and the club's advisor, Sadé Cardin, which raised more than $800 for the American Foundation for Suicide Prevention in conjunction with other campus organizations. Despite the downpour of rain, over 80 people pledged in the tent outside Strebel Student Center and joined the walk online or in-person.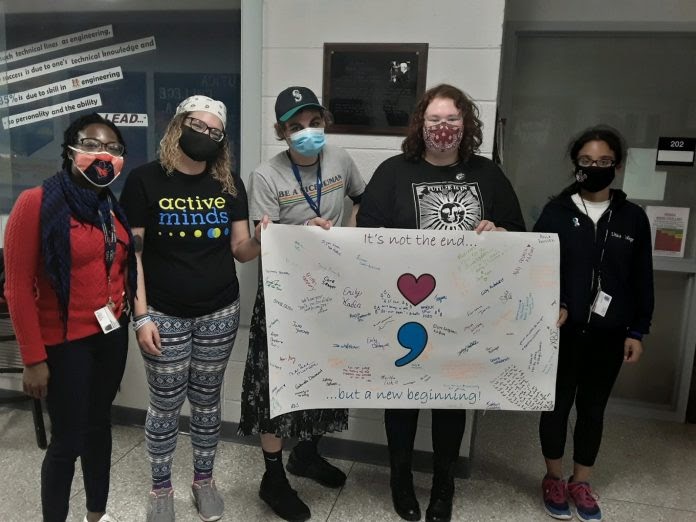 War of the Worlds radio play & ALLIN4UC campaign
In lieu of a play during the Fall 2020 semester, Professor Rachel Wolfe directed a radio-play: War of the Worlds. This story about a martian invasion aired on Oct. 30 at 5 p.m. across the WPNR radio waves. On the same day as this performance, the ALLIN4UC donation campaign raised over $100,000 towards several sections of campus life: Student Success, Athletics, Academics, and Diversity, Equity and Inclusion initiatives.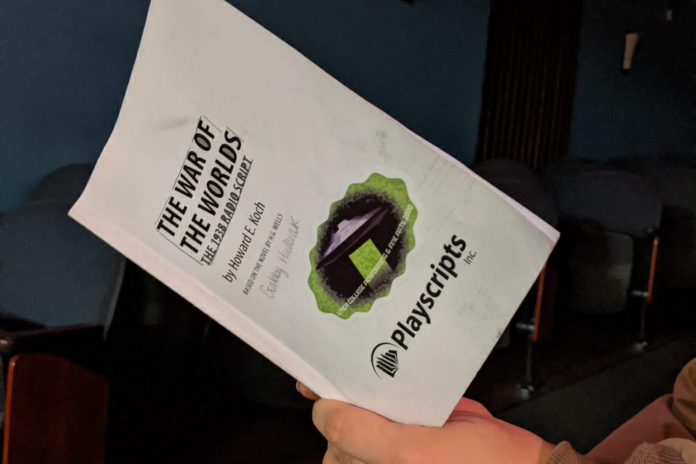 November
Alane Varga Retires
Effective Nov. 30, Dean for Diversity and Inclusion Alane Varga retired from Utica College. She committed 37 years of service to the college and helped establish the Unity Walk, promoted the Gender Sexuality Alliance and acted as advisor to Africa in Motion. Post-retirement, Varga can still be found volunteering in the UC community and occasional accompanist to the Utica College Concert Choir.
Mental Health Day and 2020 Election Debacle
COVID-19 precautions rejected the idea of a prolonged break in the fall semester. In order to give students at least one day of break, President Casamento announced that Nov. 3 would be a "Mental Health Day." However, this announcement was rescinded due to a handful of faculty complaints, and instead a mental health day could be enacted at professor discretion.
Nov. 3, a rainy Tuesday, was also the 2020 Election Day in the United States. Prior to the election, Utica College laid pocket-Constitutions and Voter Registration forms across campus.
Sports Expansion Announced
In a campus-wide email, President Casamento announced a $2 million gift to expand sports facilities. Combined with other donations, the entirety of a $3.5 million price tag was covered. These additions include a multi-purpose synthetic athletic field and an eight-lane outdoor track.
Rise in COVID, Several Students "Go Digital"
The final day of on-ground classes was meant to be Nov. 25, but several students returned home much sooner than that. With a rise in COVID-19 cases and North Hall being placed under quarantine Nov 10., students had the option to transfer completely online to finish the semester.
December
Africana Studies Program Becomes a Minor
Faculty members at Utica College took an impactful vote on Dec. 2 that officially added Africana Studies as a minor. This minor requires six courses that cover studies of Africa and the African Diaspora. The minor, manifested by History Professor Clemmie Harris, will offer five concentrations: Africa and sub-Saharan Africa, African-American, North Africa, Afro-Latin and the Middle East.
January
UC Mourns Norberto Rosado & Raymond Rivera
Prior to returning from winter break, Utica College received the news that Norberto Rosado and Raymond Rivera, two valued members of facilities management, died of COVID-19 complications.
Norberto "Norm" Rosado Sr. was a member of facilities management at Utica College for 16 years. He was 68 when he died on Dec. 31. He had a passion for athletics, was considered a family man and was married for 45 years.
Raymond Rivera, known as the overnight custodian at DePerno Hall and member of facilities management, died Jan. 2 at age 64. He also loved sports, collected coins and dedicated much of his time to his family.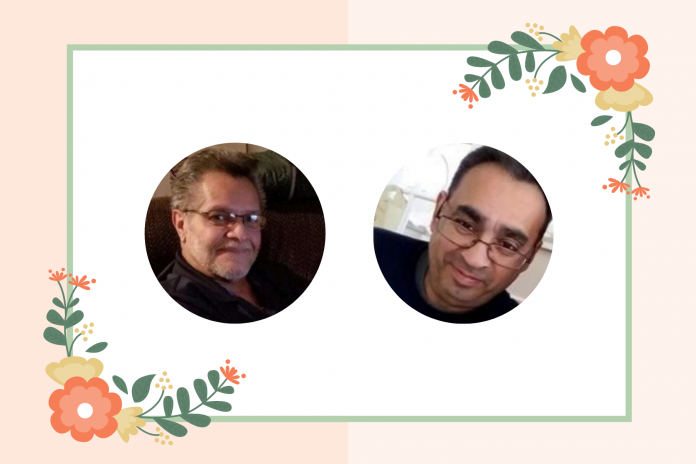 February
First Week of Spring Classes Digital
The initial start of the on-ground spring semester was meant to be Jan. 25, but a rise of COVID-19 cases following the winter holiday season pushed it forward a week. Students logged onto Zoom during the week of Feb. 1, otherwise known as the "Syllabus Week," before regular in-person instruction would begin Feb. 8.
Two Mental Health Days Implemented
Just as breaks were wiped from the calendar in the fall semester, the pattern continued with COVID-19 worries about how spring break would increase numbers. Instead, Utica College announced that in place of a spring break, students will have two mandatory mental health days: March 4 and April 2. During these days, classes were to be canceled to give students a chance to rest and catch up on schoolwork.
March
$13 Million Science Complex Scheduled to Open by Fall 2021
Nestled between the Gordon Science Center and Romano Hall lies a construction project that will birth a new science building. This complex will house several teaching labs, research areas and active-learning classroom spaces. The $13 million building is set to finish early August and will open to welcome students come the upcoming fall semester.
Johnson & Johnson Vaccination Opportunity for Student Employees
On March 11, more than 200 members of the Utica College community received the Johnson & Johnson COVID-19 vaccination from Walgreens pharmacists. The opportunity arose earlier in the week via an email sent by Vice President for Emergency Management Shad Crowe for student employees, faculty and UC staff under New York State health regulations.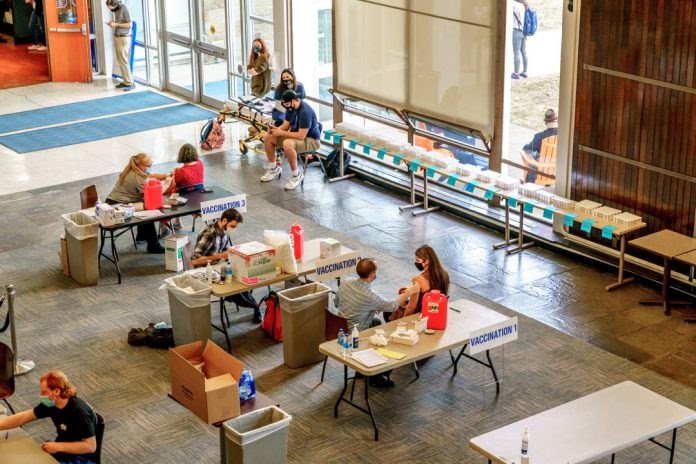 Karl Zimpel '75 Endowed Professorship in Cybersecurity
On March 24, President Laura Casamento announced that a $1 million pledge by Fredericka "Fritzie" Paine allowed the creation of the Karl Zimpel '75 Endowed Professorship in Cybersecurity. This is the second endowed professorship at Utica College and will allow faculty, student and combined research opportunities.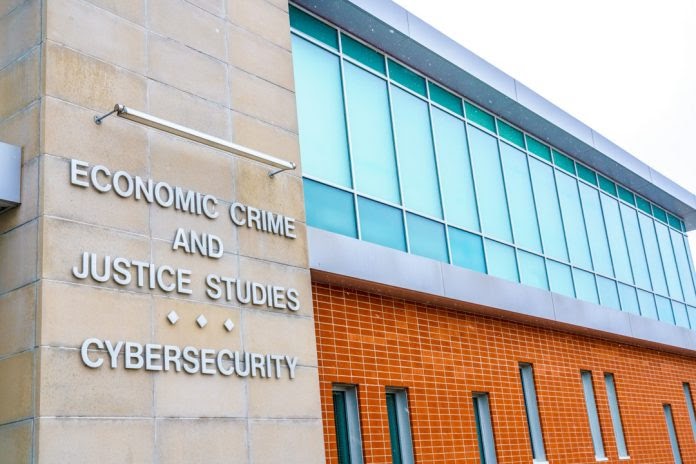 April
Men's Basketball Team Wins the Empire 8 Championship
On April 11, the Utica College men's basketball team won its first ever Empire 8 championship with a final score of 89-65 against St. John Fisher. Last June, the Pioneers lost its No. 5 teammate Christopher Bamba and dedicated the season to his memory.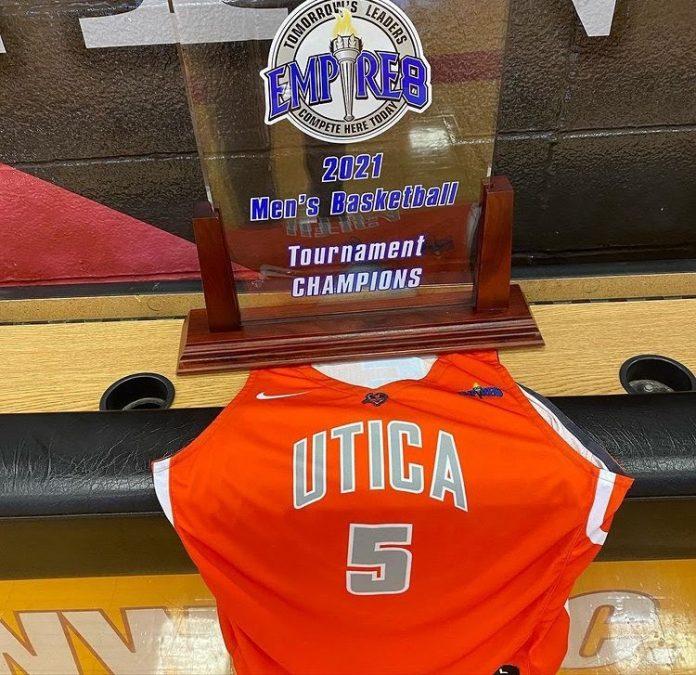 Women's Tennis Most Successful Season Ever
After qualifying for the 2020-2021 Empire 8 Tournament, the Utica College Women's Tennis team advanced to the semifinals after defeating Hartwick College 8-1 in the first round. The Pioneers were edged out of the competition by St. John Fisher in the semifinals on April 1, but the season still stands as the furthest advancement in the Empire 8 tournament since 2006.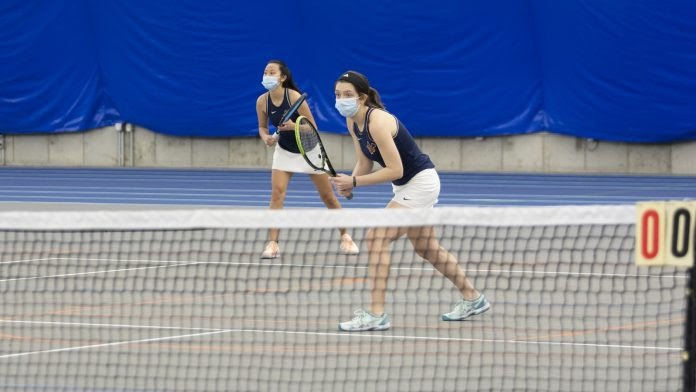 Intracultural Student Clubs and Organizations Center to open in the Fall
The Utica College Intracultural Student Clubs and Organizations Center, once known as the Newman Center, has been under renovation since Dec. 2020. Several additions have been added, such as an outdoor sitting area and patio. The Women's Resource Center will relocate to the Intracultural Center in the upcoming semester and will be open throughout the day to students with ID access. At the end of the spring semester, the Women's Resource Center will change their name from "Womyn" to "Women" because of the exclusive history of the spelling with 'y.'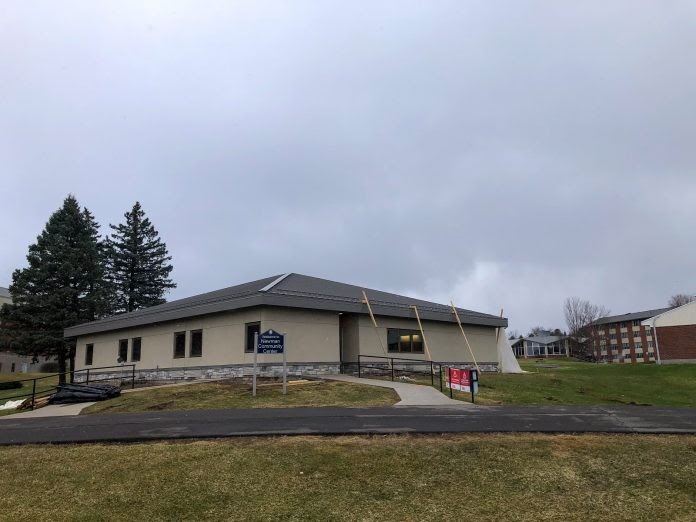 May
Graduation Looks Different
In accordance with New York State requirements, Utica College will be holding Commencement with numerous restrictions. Roughly 400 attendees will be allowed to the graduation ceremony, including the undergraduate students. Graduate-level degrees will be given completely online. Graduation will occur on May 15.