Club Profile: Her Campus
Her Campus is an online magazine where students can write about any topic relevant to them. The goal of this Utica College organization is to empower women by providing a writing platform and holding events related to writing, social media, marketing and event planning.
Utica College students from various majors write articles for Her Campus on different topics, such as women's health and related issues, tips for studying, food reviews, current movies and beauty tips.
Three female undergrad students founded Her Campus in 2009 after winning Harvard University's business plan competition. Today, there are more than 350 chapters across the globe.  Some of Utica College's Her Campus members find joy in being contributors. UC Junior Jessica Blaszak joined Her Campus because she enjoys writing and making friends on campus. 
"I have always been passionate about writing, whether it was in my journal or a short story, I would send to friends or a poem about what I was going through," Blaszak said. "Being a commuter and only going on campus for classes was hard to meet people outside of my classes."
Blaszak is proud of everything that she has published. Not only is she a member of Her Campus, she is also the president of UC's chapter.
"Being president has definitely not been an easy task because I am a full time student, a full time employee on top of a part-time job, however, I love being president and I hope that we can help our club flourish even more," Blaszak said.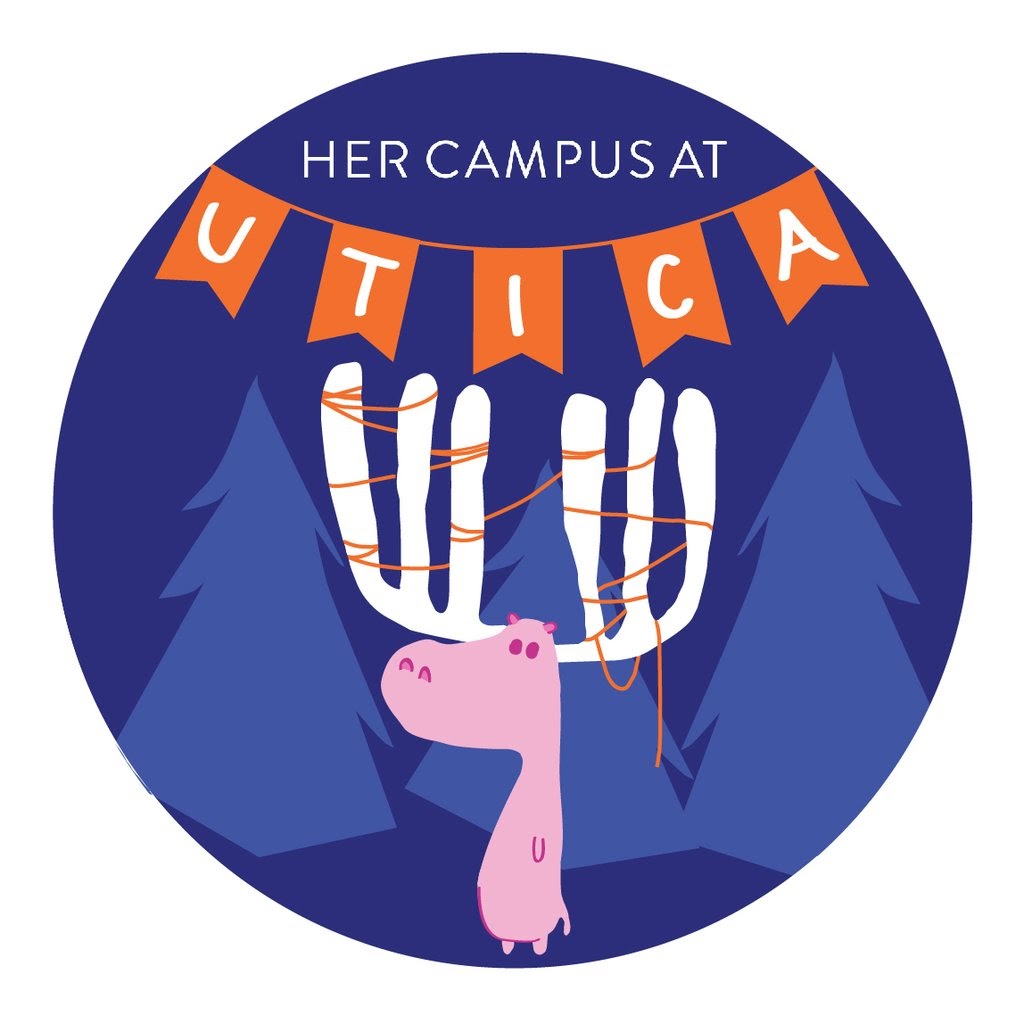 Out of all the work Her Campus members have put in this year, Blaszak is grateful for each member willing to go above and beyond to help her where it is needed.
After transferring from LeMoyne College last fall, Junior Alyson Ratcliffe is now Her Campus's secretary. Joining the organization helped her find her own voice and gain confidence.
"Being in Her Campus has changed my life because I have discovered a love for writing articles that I never knew I had," Ratcliffe said. "It's made me more confident and given me the opportunity to express myself and my interests."
Ratcliffe was drawn to Her Campus because it gave her the opportunity to write openly, give advice and tell stories.
Sophomore Patrick Hampe joined the organization because he was looking for a creative outlet and Her Campus was a good fit for him.
"I think after joining Her Campus what changed for me the most was an increase in appreciation for others people's creativity and a better critical lense for media," Hampe said. "It's the perfect outlet to express myself and practice my writing." 
For more information, visit Her Campus's Instagram and Facebook pages. All articles published on Her Campus's website are also available on Her Campus's social media platforms.