Reflection and Celebration: Black Heritage Month at Utica College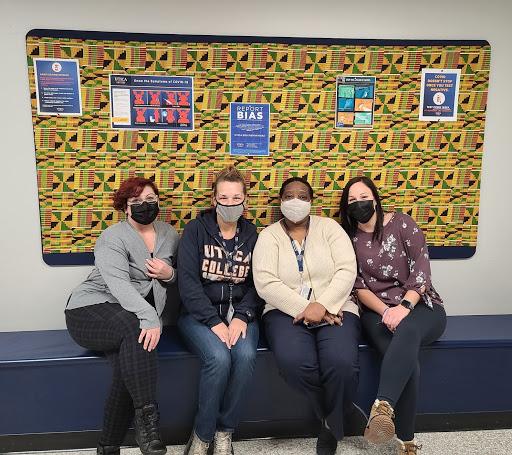 February is known for many things, but one of the culturally significant events is the celebration of Black History Month. According to the Association for the Study of African American Life and History, this month was chosen by Carter G. Woodson to celebrate Negro History Week initially because it contained the birthdays of Abraham Lincoln and abolitionist Frederick Douglass. After the Civil Rights Movement gained momentum in the mid-1960s, the week expanded into a full month under President Gerald R. Ford a decade later and has been recognized regularly since.
Black History Month, known by other names such as the African-American History Month and Black Heritage Month, celebrates the accomplishments of Black individuals and their importance in history. Several countries celebrate Black Heritage Month through readings, lectures, films, music and more.
The ASALH identified this year's theme as The Black Family: Representation, Identity, and Diversity.
"Although the Association for the Study of African American Life and History, an organization founded by Dr. Carter G. Woodson, created a theme for 2021 not everyone aligns their efforts or programming around that one theme," said Mark Kovacs, the executive director for diversity, equity and inclusion. "For us, the programming and/or activities were generated based on the input from faculty, staff, students and alumni and what they thought was relevant for our community."
Utica College has taken the goals of Black Heritage Month in stride and aligned them with the ideas of the local community. These values are reflected in the events set during February and beyond, which are intended to be inclusive and educational.
"One doesn't need to consider oneself to be part of the Black, African-American, Afro-Ancestry, etc. culture to celebrate Black History Month or Black Heritage month," Kovacs said. "One simply needs to participate to better understand the culture, the history, and the issues. Perhaps someday we won't have (what seems like only) a month for Black history or for Women's history but year-round we will teach the complete factual American history which includes all contributions of all our rich culturally diverse members."
2020 was a year of political and social turmoil, which reflected racial injustices that continue to persist. The murders of George Floyd, Breonna Taylor and Ahmaud Arbery were only a few of the lives taken by racism. Several peaceful protests occurred and continue to this day.
"The unresolved issues of slavery and reconstruction are with us to this very day," Dr. Clemmie Harris said. "If, in fact, the month is about understanding the importance of history and based off of this notion that history is critical for us to govern ourselves within a democracy, then that presupposes that a month, despite all of the focus, all of the pomp and circumstances associated with it, cannot nearly be enough to deal with the ongoing issues that we are dealing with today."
After having Barack Obama as the first Black President of the United States, the 2020 Election placed Kamala Harris, a woman of color, in the position of Vice President. To some, this was an achievement for racial equality, but to others, it was only a small step forward.
"It is wonderful that Vice President Harris exists," he said. "It is fantastic for all the reasons that everyone has said, right? And it is certainly very probable that beyond the symbolism, which has its place in our society for all of the reasons that everyone has said, that there will be some substance. Look what had to happen in order for it to get to that point."
Utica College kicked the Black Heritage Month celebration into gear during January with the Martin Luther King Jr. Oratory Contest and the first four Zoom This Is Not Who We Are, Or Is It?: Democracy, Insurrection, and the Myth of American Exceptionalism talks. These talks, coined by the Utica College Center for Historical Research along with the history and political science departments, cover topics pertaining to racial justice and what has influenced our current political climate. Major campus bulletin boards have been decorated with multi-colored fabrics paying homage to Kente cloth, which symbolizes solidarity, Black sovereignty and pride for African Heritage during commencement.
This month, Utica College will show the films Between the World and Me and America Street on Feb. 4 and Feb. 11, respectively. On Wednesday, Feb. 17, Dr. Nche Zama will present Racism and Discrimintation in the Healthcare Industry, a Zoom discussion about the challenges faced by BIPOC within healthcare professions. Following this Zoom Q&A, members of the College Black Alumni Association will co-host a conversation with the Divine Nine historically Black Greek Sororities and Fraternities that will occur on Feb. 19 via Facebook Live.
To round out February, students and faculty are invited to read Why Are All the Black Kids Sitting Together in the Cafeteria by Dr. Beverly Daniel Tatum and discuss the first chapter on Feb. 25. The discussion will include why the book was chosen and what can be learned from the beginning. In the span of a month, readers are encouraged to finish and digest the book before joining a final discussion on March 25.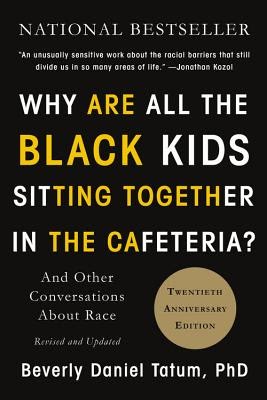 As of Spring 2021, Utica College offers an Africana Studies minor taught by Dr. Harris. 
"Africana studies is a program that comes to UC for the first time in its near 75 year history," he explained. "It is a program that was first called for by student and faculty members in 1969."
The college is also in the process of creating scholarships that promote diversity. These scholarships, which include The Dean Alane Varga Black Lives Matter Social Justice Scholarship, will help support students that demonstrate leadership and a commitment to community.