Knowing she will try to make everything of her final moments working at Utica College, Dean for Diversity and Inclusion Alane Varga opens her office door and takes time to reflect on the memories she's created.
"To some, it may just be an office, but I can call this home," Varga said. "There are certain objects in here that remind me of the students I've had the privilege to help and connect with. There's some sort of memory here. It's like a scrapbook."
We turned to our right and eyed a painting on the wall from a former Resident Assistant who worked and was close with Varga. She explained that the RA had residents on the floor each paint a different piece of the painting, adding a unique contribution with each stroke.
"The attention to detail is magnificent and I thoroughly enjoy the colors," she said. "It's very different and unique. In a way, I think one can take this as a representation of our students and our campus as a whole."
As we stand and stare at this painting on the wall, I peek over to Varga. It's easy to tell she's thinking of her 37 years of service and of memories here at the college. All of the years of success, student interaction and fulfillment are rapidly running in her head like waves washing up on the shore on a breezy, yet warm day.
Varga is set to retire from her position, effective on Nov. 30. Her plans after retirement involve being closer to loved ones and to find more time for other volunteer opportunities in the local community, along with volunteer work in the UC community such as the Utica College Choir.
Varga joined Utica College back in 1983 and rotated between academic offices, the HEOP office, counseling services, a dean of students role in student affairs and her final spot landed in 2015 as the Dean for Diversity and Student Development, which eventually led to her role currently in as the dean for diversity and inclusion.
Varga also served as a member of the college's first diversity committee. Her work helped establish the Unity Walk, PioTalks and other forms of student conversation. She also worked on both the Hiring Task Force and the Employee Retention Task Force to ensure a diverse population of faculty and staff.
Varga also established and helped define student organizations on campus such as the Gender and Sexuality Alliance, the K. Della Ferguson Womyn's Resource Center and has served as the advisor for Africa in Motion.
"Utica College owes Alane so much, for well over 30 years she has been committed every fiber of herself to loving students, creating a more inclusive campus, and building a better UC community," Senior and Student Government Association President Peter Gaughan said.
According to Gaughan, Varga has been a cornerstone of support for himself and the UC community: helping him grow professionally, as a student and emotionally.
"I owe her all my success at this and so many skills and experiences I have had here at UC," he said.
Varga's list of top memories at Utica College is extensive, but the ones that shine the most are those that involve working with students. Her primary goal was to see students succeed despite the several challenges that campus life can present.
"Some of my favorite memories are connected to students," Varga said. "I'm always proud of their accomplishments and seeing them walk across the graduation stage, some who have struggled to get there, but have worked really hard to achieve their dreams."
Varga's long list of accomplishments top toward the end of the past decade, including the Excellence in Fostering a Diverse Campus Community in 2017, the same year she became the dean for diversity and inclusion on campus and becoming an honorary alumna in 2018.
Director for Diversity, Equity, and Inclusion and Coordinator for Community Relations Mark Kovacs recalls that Varga has worked around the clock for her colleagues and students. Both Kovacs and Varga came to the college around the same time and according to him, what she's been able to create and develop here will leave a lasting legacy as a whole.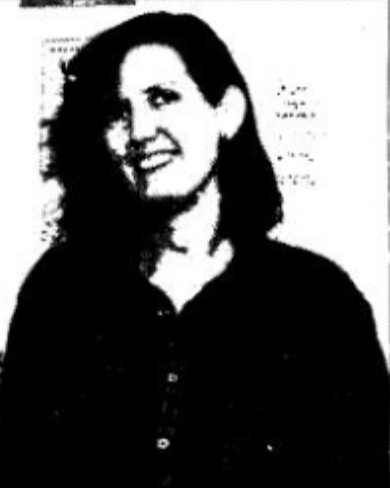 "She has been a continuous person of substance that many students, faculty and staff have trusted and relied upon," Kovacs said. "Please don't take that statement lightly. Often her patience, listening and counseling skills, advice, and her attention to details are not called upon only during business hours. Often she works around the clock, and throughout the weekends – for as long as I can remember."
She believes Utica College has a foundation and commitment for diversity, equity and inclusion which, according to her, is involved in the core of what this college ultimately is.
"The steps we have to take moving forward involve what's already in progress," she said. "Student conversations involving important topics is something we want to happen organically. I think as an institution it is our responsibility to help foster these conversations and create a sort of infrastructure to give everybody an equitable platform to move forward together."
With everything going on not just on campus or in the local community, but in the world, from climate change to social and racial injustices, Varga believes it's important to keep a level of sanity by taking the time to focus on the individual. In a sense, it's important to take a step back for a moment and to focus on what you need to achieve that impacts the greater good.
"It's also important to take action when you feel the time is right," Varga said. "Engage in protests for causes you care for. Volunteer in local community organizations. Find your place and your space and remember to take care of yourself and those you love around you."