Opinion: Nick McAdam's Top 3 Sports Video Games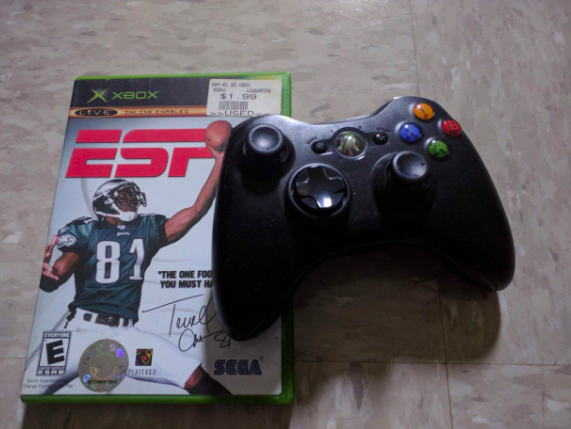 Sports video games are one of the hardest to develop out of any genre simply because of time restraints. EA Sports, which was ranked the "Worst Company in America" by Forbes in 2013 and 2K are expected to put out annual releases of playable quality on all consoles including PC.
It's a short time to pack in all that sports fans want out of a quality video game and it takes a toll on reviews. Critics for the bundle of 2020 games coming out for titles such as Madden, FIFA and NBA average a score of 8/10, with Madden being the lowest of quality.
However, is the above statement really true? If a company has a year to develop a project, can they put out something worth playing? Well, the three titles below certainly suggest so, and here's why.
Opinion: Nick McAdam's Top 3 Sports Video Games By Nick McAdam, Sports Editor
3. FIFA 12 (EA Sports) – PS3, Xbox 360, PC
There was a time when Electronic Arts developed sports games of the highest quality. Starting with NHL 09 and working its way up to another gem in NCAA Football 14, the last of the college football series.
Stuck right in the middle of this golden age is FIFA 12, a title seemingly forgotten but nonetheless glorious.
In this game, EA continued to flex its licensing capabilities with real clubs from almost every continent including 42 national teams. Packed along with that were advancements in online modes and a career mode, which saw the innovation of real-time player progression and the youth academy as FIFA players know is crucial.
Difficulty in video games is a touchy subject, especially in sports. Players that select Pro find it too easy, while Superstar can mean putting dozens of shots on goal with no result. Thankfully, EA added features such as the Player Impact Engine, Precision Dribbling and Tactical Defending which adds the perfect amount of realistic challenge to a player.
Reviews for this title ranged near perfect all across the board. According to EA, the global phenomenon sold 3.2 million copies in the first week, making it the "fastest-selling sports game in history."
2. ESPN NFL 2K5 (Visual Concepts, Sega) – Playstation 2, Xbox
A game that was way ahead of its time. If at any moment you have free time, seriously take a look at the documentary behind this classic. Not only is it one of the best sports video games, but it is likely up there for the best video game as well.
This game packs a punch. Features include an in-depth franchise mode, tactics and strategies that players would actually care about, first-person football, celebrity play, ESPN's 25th Anniversary Mode, real-time SportsCenter half-time shows with Chris Berman, arcade modes, the ability to create a team and player and, of course, The Crib.
Need I say more? This is just a broad view of it. Digging deeper, you can find so many insane elements of this title that aren't even close to being included in Madden 20. The gameplay is ultra-realistic and smooth.
Buffalo Bills quarterback Josh Allen notes that he still plays this game to this day. Roster updates are available so if you choose not to play with the classics such as Michael Vick and Terrell Owens, you can play with current stars instead.
The real kicker? This game came out at a price of $19.99, which was far below EA's asking price of $50 for the new Madden. You could only imagine the sweat at EA during those times.
1. Tony Hawk's Pro Skater 2 (Activision) – Xbox, Playstation, GameBoy, N64
The Delite calls this game the "second best video game of all time," while IGN ranks it in its "100 Titles Worth Playing." It's the only sports video game to date that reached perfect scores from critics across the board to this very day.
The game takes place in an urban 3-D environment with pop and hip-hop music playing in the background. Its simple premise includes game modes such as free-play, career mode, multiplayer and level creator, which allows players to customize levels for other players to try and complete.
The simplicity of this title really makes it worth playing. Anybody could pick up a controller and learn this game in minutes and realize that they've suddenly poured hours into it. In the end, you'll realize that it was really worth it.
This game reached every major console developer at the time from Microsoft, Sony and Nintendo. Emulations of the game still exist for those to enjoy on their mobile device, too, making the game accessible and easy for everybody to enjoy.