Harriet Gyamera
Staff Writer
"3 Times the Fun" is the message emblazoned on the shirts of many firstyear students this semester. The class of 2019 is Utica College's largest freshman class to date. Because of this massive increase, some firstyear students were given two roommates instead of one.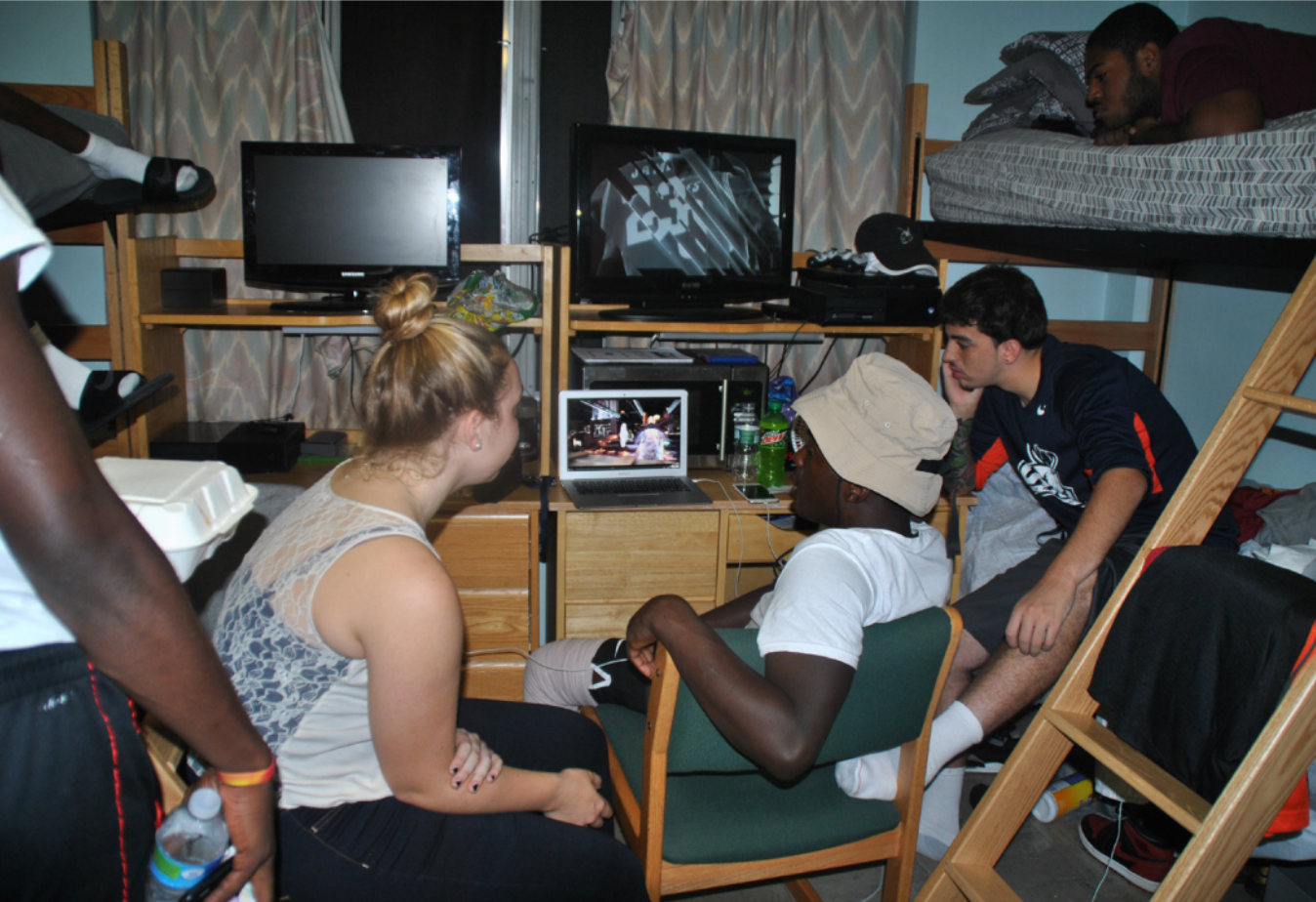 Both South and North Halls were fitted with bunk beds and extra dressers to accommodate the sudden influx of almost 700 students. Even though the rooms in both halls can be considered spacious, living with three people requires extra effort.
First Tip: Respect each other's space
"Rearrange for space," freshman Shemar Meade said. "Work with each other and try to get along so you have no problems."
Hang up the schedule of each roommate somewhere visible, so every resident in the room knows when the room will be free or occupied. This way, each resident can plan when to have some privacy or know when it is okay to invite friends over.
"If it's too crowded in your room, go outside," freshman Larry Adjei said. "Experience campus, just find something to do so you're not stuck in your room all day."
Second Tip: Ask your roommate questions.
Communication is key, even when living with just one person. Find out your roommates' preferred sleeping times, tolerance for loud music, how they feel about guests and anything else that may be important to remember.
Third Tip: Respect boundaries.
Do not take your roommates' clothes, food, games, etc., without asking permission. Know what your roommate is comfortable sharing and respect their decision not to share certain things. Most importantly, never steal from your roommate.
Fourth Tip: Divide responsibilities.
Make a calendar and decide who should clean every week. If the room is running out of shared necessities, figure out who buys what beforehand, instead of fighting over money later. If necessary, use apps such as Splitwise or Venmo to automatically split bills whenever you buy something collectively.
Fifth Tip: Be considerate.
Closing the door when leaving the room, turning the fan off when your roommate is cold or using headphones while on the computer can make a big difference, preventing unnecessary fights.
Sixth Tip: Get to know your roommate.
The most important tip? Get to know your roommate, especially since UC's first-year students have two to choose from. Shamari Kirkpatrick suggests finding similar interests or invite them around with you.
The best part about having two roommates?
"Making new friends and learning new lifestyles and customs has been cool," Kirkpatrick said. Meade points out, "You get two people you have to learn about. So you have options. If you don't like one roommate, then you can try to get along with your other one instead. You have more of a choice."
The worst part about having two roommates?
"Stressful, sleepless and noisy," Adjei said. " We're good so far, no problems, but it's still a lot of people in one room, so it can be frustrating."