Red Watch Band Teaches Alcohol Toxicity Intervention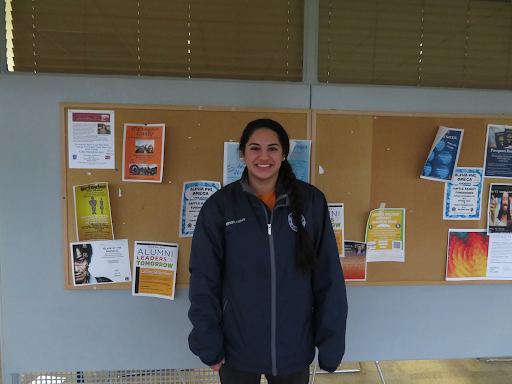 This semester, UC implemented a local chapter of the national Red Watch Band, a bystander intervention program that trains students on responding to an alcohol toxicity situation. The purpose of the training is to use education to prevent deaths, physical harm and other problems caused by excessive alcohol consumption.
The program also teaches students how to detect when intervention is necessary and dispels myths surrounding alcohol toxicity. There are four main components of the Red Watch Band. Number one teaches how to create a movement and culture change. The second component trains students how to be an active bystander. Toxicity education is the focus of the third component and instructs students in how to recognize signs of toxic drinking and the makeup of drinks. The last component is CPR training and students for certification. Red Watch Band promotes student-athlete wellness and substance abuse prevention. 
UC launched this program with funding from an NCAA grant and the goal is that 50% of students trained will be UC athletes. However, UC also welcomes all students who are interested in becoming trained.
This program was promoted by Timothy Ecklund, assistant vice president of student affairs and dean of students and campus life. 
"The reason we launched Red Watch Band at UC is that every campus should be training students to be effective bystanders when toxic drinking occurs," Ecklund said. "It only takes one student who has been drinking in this manner to turn into a tragedy for the campus."
The dean said national statistics on toxic drinking demonstrates that alcohol toxicity is a problem across the nation as approximately 1,800 students die yearly from excessive drinking.
"That's 1,800 students that don't have to die," Ecklund said. "There's just no other way to put it. We want to be proactive and avoid this from happening at UC."
Ecklund recruited staff members for a Red Watch Band committee, including Darell Jones, a graduate assistant for college engagement. 
Each week, a group of UC full-time staff meet to discuss toxic drinking and how they can encourage students to be good bystanders to stop their peers from drinking too much and recognizing a toxicity issue.
"The importance of Red Watch Band lies within the students on our campus," Jones said. "The changes that can come from red watch will have an impact on students being good bystanders and changing the perspectives of toxic drinking throughout the community."
Jones will attend an NCAA conference titled Apple Institute in Charlottesville, Virginia in January to learn more about Red Watch Band and how UC can better assist our students in becoming active bystanders. Women's lacrosse coach Kristin St. Hilaire will also attend and will take four Red Watch Band-trained student athletes to another Apple Institute conference at the University of Virginia.
The first Red Watch Band session was geared toward student athletes from the Student Athlete Advisory Committee (SAAC). 
Senior and SAAC President Lauren McDonald said she is "grateful" to be a member of the core committee for the Red Watch Band.
According to McDonald, student athletes are" leaders on campus and on their own teams," and that is why this student group was chosen to start off the program with the first training session.
"It's important that they have this knowledge of alcohol overdose as well as being a proper bystander to prevent unfortunate events from happening to their peers, teammates, or friends," McDonald said.
McDonald said that the training isn't "necessarily" to promote a no-alcohol policy but to address the toxic habits that can result from excessive alcohol policy. Learning about the dangers and how to prevent alcohol overdose is useful for students and they also have the opportunity to become CPR certified, she said.
"We would love to see a lot of students making sure that their friends and peers are not overdoing it with drinking," Jones said. "The biggest thing is knowing when to stop and other friends and peers with you knowing when to stop. That's what the training is for."
UC has been advertising Red Watch Band to the public and is planning to speak with the Student Government Association.
Assistant Director for College Engagement Jason Francey developed the bystander intervention component.
Francey said that, based on the feedback, students seemed to enjoy the program. 
"They get why we're doing it and they get really enthused in participating," Francey said. 
The committee is planning to send out surveys and analyzing the data to find out more about what students are learning and enjoying from the training.
"Red Watch Band is important because when you become a part of another college, you become part of the community," Francey said. "So it's important to take care of each other; that's the core of what Red Watch is about."
The athletics department has a special interest in Red Watch Band because student athletes are the focus for the training.
"I am so excited to have Red Watch Band on our campus because I truly think students want to look out for one another, but sometimes in those moments they aren't sure what to do or how to help," St. Hilaire said. "This program gives students the tools necessary to step in and help if a classmate finds themselves in an unfortunate circumstance."
St. Hilaire is a member of the Red Watch Band committee and is involved in training the new Red Watch Band members. 
"Empowering [students] to create a movement is an essential piece to changing the culture on our campus," she said.
Kevin Parsi, sophomore lacrosse player at UC, said Red Watch Band was partly formed to teach students to be responsible and assess dangerous situations for themselves and others.
"Red Watch is important because they try to inform college students about the dangers of alcohol and substance abuse without using scare tactics like traditional alcohol courses often do," Parsi said.
Georgie Santullo is a UC women's hockey player who was trained through the program. She said the training gave scenarios that taught the most effective responses to tricky situations. Resources for preventing unhealthy outcomes are also discussed and Santullo described it as "engaging" and "more effective" than online training.
"As student athletes, we have to be leaders," Santullo said. "This is for a really good cause and gets you CPR-certified and is good for the resume."
UC plans to ramp up recruitment efforts in the spring. The first ceremony for Red Watch Band on the UC campus will be in December. The next Red Watch Band-training session is Nov. 17 and is open to club leaders.
"There is a lot of excitement around this program as our students really want to help their fellow students," Ecklund said. "By the end of the year, we hope to have 100 students trained in RWB, which means we will also have 100 students also trained in CPR. The program will result in a much safer campus on many levels."
The women's lacrosse coach echoed Ecklund's point of view.
"We have all heard the horror stories of college students who have been involved in fatal situations surrounding alcohol use," St. Hilaire said. "This program could be the difference in saving a young student's life, and that makes it all worth it."