We Are UC: Peter Gaughan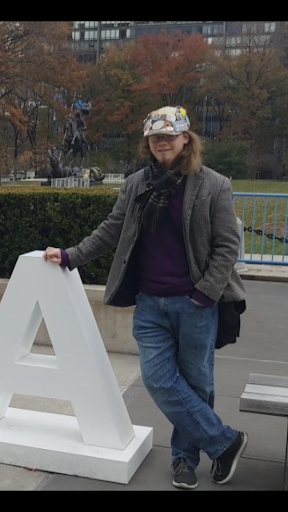 Chantelle Boateng, Social Media/ Online editor.
My name is Peter Gaughan. I am now triple-majoring in government and politics, sociology and geoscience. I am a second-year student, and I live outside of San Francisco, California.
Before I started my college search, I knew I wanted to attend a school that was small, would give me the option to edit my education and be out of state. After looking around, UC made its way on the list during the application process, and for a while, I was also looking at another school but it worked out because of the financial aid I received.
The professors called and emailed me directly, and I was able to talk to the chair of the government and politics department on the phone, which then led me to my final decision. It was a connection I had yet to experience with any other school, and it showed me the tight-knit community that UC had. It not only meant a lot to me, but it encouraged me to check out the school and come here. Since coming here, I have loved it because of the small class sizes and being able to form a relationship with professors.
Being far away from home was difficult but having a great group of friends who have become my second family makes it easier. Getting involved has also helped, so I don't get homesick that often, except around the holiday season. During this past Thanksgiving, I was unable to go home because I couldn't afford the plane ticket; but a friend invited me to the City to spend Thanksgiving with her family, which was great. However, I still missed my family and friends since I have yet to see them since the summertime.  
Being a member of almost 11 organizations really helps to keep me busy and allows me to get through being homesick. I am a part of Colleges Against Cancer, and I joined because my mom is a survivor and lost her mother to breast cancer, which is the reason I never got the chance to meet my grandmother. Cancer is a terrible thing for the person, family and caregivers to have to experience, so I try to help fight against cancer and support those who have been through it. My mom is still facing the ramifications that comes along with cancer, although she has been a survivor for the past 10 to 12 years.