UC Students Either Get A lot of Sleep or None at All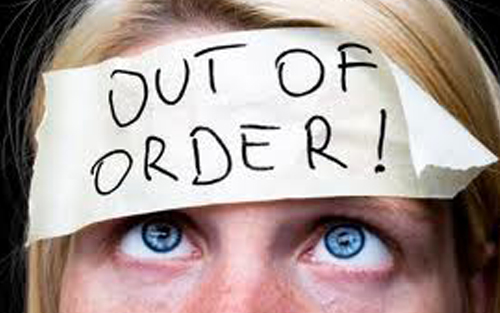 Josie Sgarlata, Staff Writer
Most college students have a complex relationship with sleep. Between holding down jobs, working on school work, staying healthy and trying to maintain a social life, students have little room left for sleep. And the ones who do get enough sleep throughout the night are as few and far between as they are lucky.
Many Utica College students agree that there are not enough hours in the day to get everything done and have time to sleep at night.
Senior Delaney Marshall admits she is not getting enough sleep at night because she usually does not start her homework until 9 p.m.
"I only get about six hours of sleep at night, so I am usually really tired in the early mornings and late afternoons," Marshall said. "This is a daily occurence, too, and it's even worse because I can't take a nap throughout the day since I have classes."
Senior Paige Mapley does not get enough sleep at night because she has many things to do during the day.
Mapley said she gets between five and seven hours of sleep every night and makes it through the day without taking any naps.
"I'm usually tired a couple hours after I wake up, then in the middle of the day," Mapley said. "I'm not usually tired because I drink a lot of coffee."
Junior Jamie Cellamare goes to bed late at night.
"I don't get enough sleep at night because I stay up really late to hang out with friends or do homework that I didn't get to during the day," Cellamare said.
Cellamare catches up on sleep during the day with a nap, which makes him well-rested and not as tired during the day.
Junior Michael Zupan surprisingly gets a good night's rest on weeknights.
"I get a good night's sleep because I'm usually in bed by 9:30 p.m. on weeknights, and I sleep like a baby 99 percent of the time," Zupan said.
Zupan said he gets eight hours of sleep at night then wakes up in the morning to eat breakfast and drink his coffee. He only takes naps when the weather is cooler.
"I usually will take an hour nap over the weekend once the weather gets colder because there is not as much to do outside, and I am indoors more often," Zupan said.
Junior Reed Murphy gets enough sleep during the night but still takes naps during the day.
"I think I am getting enough sleep because I feel well-rested most mornings," Murphy said. "I usually sleep for seven hours a night, and during the day I take a 20-minute nap."