New Utica.edu Website to Launch this Winter
Maria M. Silva, Spec. Assignments Reporter 
Utica College will unveil a new website later this year.
The new utica.edu has come to fruition after a yearlong collaboration between a steering committee formed by members of the advancement and marketing/communications offices, faculty members and students.
Kelly Adams, assistant vice president for advancement/marketing and communications, has been the chair of the steering committee in charge of all project planning and feedback sessions.
"We are literally building a new website," Adams said. "We're doing more than making it look different or putting a new skin on it."
Although some of the content will be borrowed from the existing site, "it is built on an entirely new content management system, on a completely new site design and it has a completely new navigation system," Adams said.
The decision to overhaul the website was made in December 2017, and the steering committee has been responsible for asking the campus community about the features that they would want to see on the new website.
"We did a lot of discovery work, which involved interview sessions with current students, faculty, staff and alumni either individually or through group sessions," Adams said.
The process has also involved "user journey-mapping sessions," which involved "one-on-one sessions with current and prospective students and watching them navigate our website and other college's digital sites to see what information they are seeking first and analyzing what the user interaction with the website is," Adams explained.
The new website has been developed by OHO Interactive, a web design company based in Boston, that has produced websites for other higher education institutions.
"We didn't want a partner that had only built websites for the most elite and prestigious institutions, we really wanted someone who was familiar with many different colleges, environments, weaknesses and strengths," Adams said.
The redesign of UC's new website has focused on meeting specific objectives derived from the feedback sessions that were conducted during the spring semester.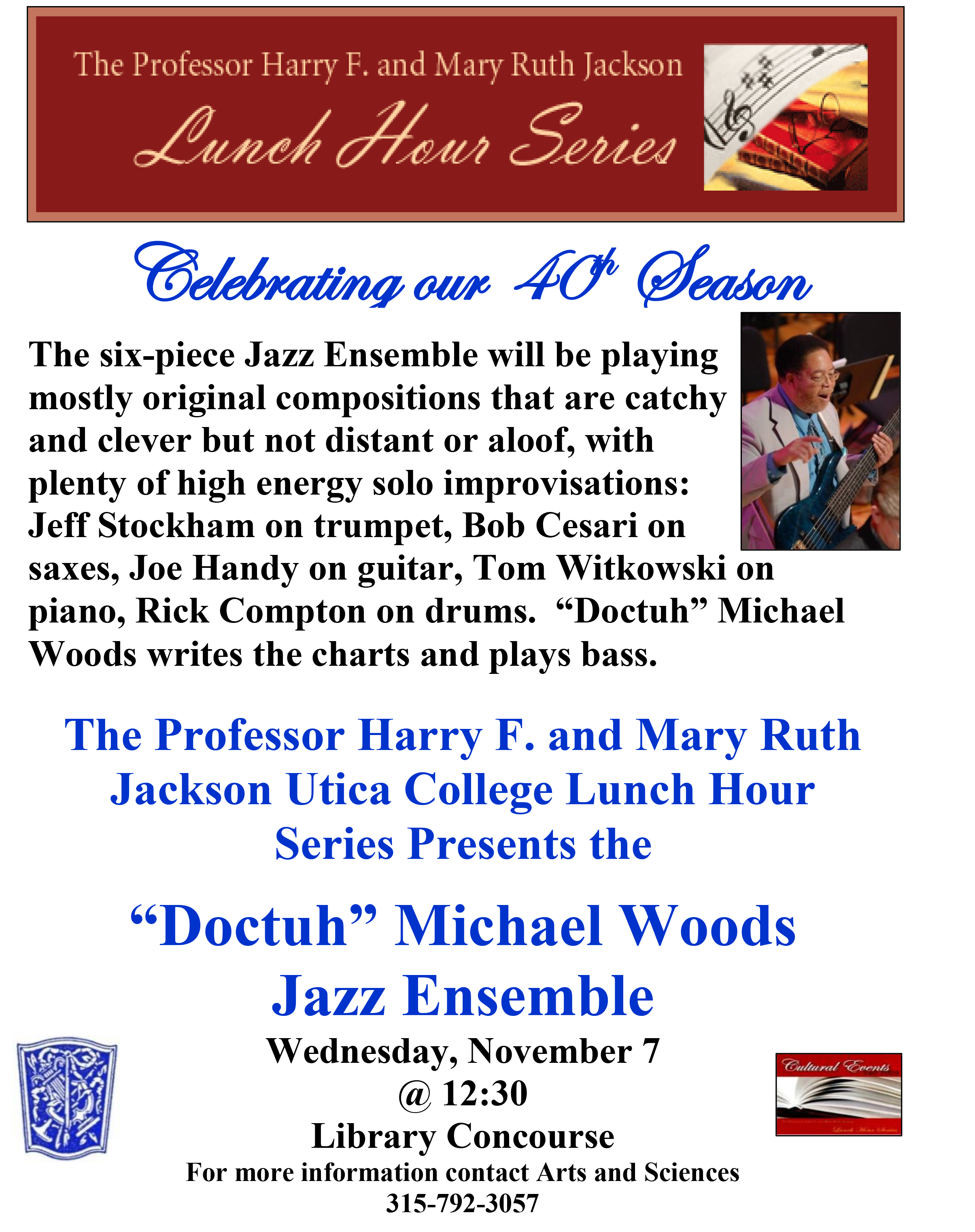 According to Adams, one of the primary goals of the new website is "enhancing and better defining the UC brand and its impact through engaging storytelling, dynamic user experience, contemporary design and more thoughtful news and event content."
At the same time, the needs of current students will also be met with the new utica.edu.
"We want to get the campus community the information that they look for more quickly and effectively and highlight student, faculty and staff stories," Adams said.
George Nehme, vice president for advancement at UC, explained that "the website for Utica College is the way we present ourselves digitally to the outside world, and in particular, to prospective students and their families."
Storytelling has been one of the features that the steering committee wanted to highlight with the new website, Nehme said.
"Our UC website is an important way to interact with each other," he said. "It's our portal to a number of administrative functions, it's the way for faculty to present their academic departments and programs and it's the connection that alumni have with UC."
Sharon Wise, dean for the School of Arts and Sciences, has been involved with the website's planning process since the beginning. Wise, who is also a biology professor, has mainly provided the faculty perspective on all of the changes that the new website will include.
"From a faculty perspective, just being able to put material online is not easy right now," Wise said. "We wanted to have appropriate templates to be able to upload material so that we can update the content."
With the new website, information will be "parted depending on who the user is, whether they are a current or prospective student, faculty or staff," Wise explained.
Adams is confident that the website will become an important marketing tool for Utica as it is the college's "number one recruitment tool."
"My hope is that when we launch this winter, people will see the new website as a new step forward for Utica College," Adams said.