UC Athletes on Nutrition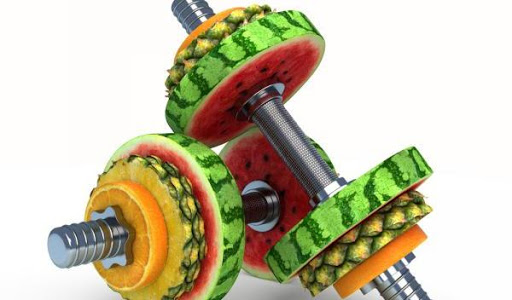 Nick McAdam, Tangerine Clerk
A recent study from Family Doctor found that athletes typically need 1,000 more calories than a typical human would consume each day. In other words, the study emphasizes the importance of eating right off the field for a better performance on the it.
The study also applies to Utica College athletes as fall season sports are well underway.
The Utica Pioneers football team is currently 2-1 on the season after a recent overtime loss to RPI, and defensive lineman Shane Walpole shares that athletes may not need that strict of a diet.
"Personally, I don't plan out a diet because sometimes the cafe won't have the stuff I want or need for it," Walpole said. "I'll eat whatever I want, really."
On campus, athletes are given options of Sodexo, the Pioneer Café and other snacking options such as The Bistro.
"My favorite pregame meal is provided by Sodexo every Saturday morning," Walpole said. "I eat with all my teammates in the Pioneer Cafe. My meal usually consists of eggs, potatoes, oatmeal and sometimes ham."
But, Walpole does not encourage athletes to eat greasy food before practice.
"If you eat greasy food before practice, you won't feel well and you won't play well," Walpole said. "That's why I think it's important to eat right as an athlete. It's also important to keep a good diet even after the season so you can stay in shape and be healthy."
It is said that a hearty breakfast is the best start of a good day and a three-sport athlete Noelle Capriglione, a senior, believes this statement.
Similar to Walpole, Capriglione prefers the choice of scrambled eggs in the morning, which Sodexo offers from open until the transition to lunch.
"My favorite pre-game meal is scrambled eggs," Capriglione said. "It doesn't get stuck to the roof of your mouth, like peanut butter, or leave a gross aftertaste on your mouth guard, since its texture is soft and moist."
A study conducted by the American Journal of Clinical Nutrition in 2005 noted that something as simple as scrambled eggs can contribute to hormone balance, proper cell function and an increase in weight loss.
Capriglione does not stop at eggs and peanut butter, however. The biochemistry major tries to avoid select options to feel at the top of her game prior to a match or practice.
"My diet greatly affects the way I play because eating a lot of protein and milk (especially after a workout) makes my body feel light, not sluggish or slow," Capriglione said. "This greatly impacts my mental focus, physical quickness and confidence out on the field/ice. My stomach feeling light and not uneasy greatly helps me to focus on my tasks during the game."
Most diets fail, which is echoed by a study from the Council on Size and Weight Discrimination, which notes that a staggering 95 percent of American diets fail within one to five years.
Athletes such as Capriglione prefer to focus on a diet, but note that it is alright to treat yourself every once in a while.
"Skip the ice-cream and chips for a couple of days and focus on consuming a high protein diet," Capriglione said. "Treat yourself once and a while but don't overindulge, you will regret it during sprints at the end of practice."
Overall, Capriglione suggested a very high protein diet.
"Increasing your intake of protein can only be beneficial to an athlete," Capriglione said. "Since your body is constantly being put through vigorous and demanding physical activities, including workouts and games, it is very important to supply your body with the nutrients it needs to build and grow."